Today on Feedback; Your questions for the R4 Controller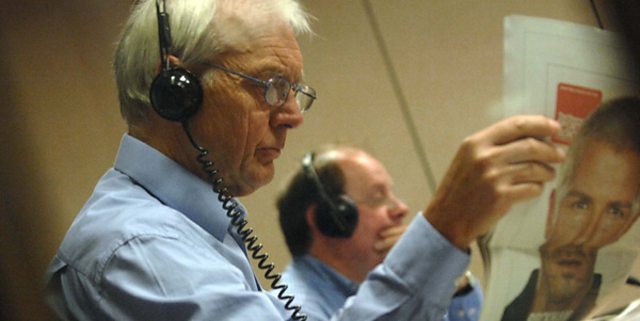 Editor's note: You can leave your questions for Roger to put to the Radio 4 Controller on next week's Feedback in the comments on this blog post - PM.
Just after 4am in the Today office at BBC Television Centre in west London.
The programme team has been working since eight the previous evening. The journalists have five hours to go and coffee cups litter the tables fighting for space with every conceivable newspaper and magazine. Arguably the last three hours are the most important, when they are dog tired but have to be at the top of their game for the programme's transmission.
Each three-hour Today programme has around 100 items, some of which will bite the dust if there is a breaking or developing story. Producers soon learn the art of standing down an interviewee, and of phoning up another at some unearthly hour.
This morning's presenters, Sarah Montague and John Humphrys slip into the office, the latter having parked his bike outside.
I am slightly astonished that the BBC is happy for such a central figure to be cycling in the dark in west London at such an early hour, but JH is overflowing with energy as if he has consumed half-a-dozen espressos already.
Enter stage left a Feedback listener, Francesca Fenn, an avid Today listener , who has been given an access all areas pass to find out what goes on behind the scenes. I would like to tell you that she is accompanied by Feedback's presenter as well as its producer, but I'm afraid I didn't get there until after six am, for budgetary reasons of course.
The vast majority of the audience, and there are more than seven million of them , are a pretty vociferous lot, so I was not short of questions to put to the Today editor when I interviewed him a couple of days later.
First, here is a snapshot of what goes on behind the scenes at the apparently smooth running show.
Our thanks to listener Francesca Fenn who has gone back to bed.
Two days later when I talked to the Editor of Today, Ceri Thomas, the News International hacking scandal was beginning to quieten down.
Our thanks to everyone at the Today programme for placing no restrictions whatever on where we could go.
Next week I'll be talking to the Controller of Radio 4 about the schedule changes she has made, one of which is to move this programme from its Friday slot at 1.30 to 4.30pm in the afternoon.
Do let me know what you want me to ask her. You can leave a comment below.
Roger Bolton presents Feedback