The first part of the 2011 Reith Lectures entitled Securing Freedom were presented by Burmese pro-democracy leader Aung San Suu Kyi. In the second part of this year's lectures marking the 10th anniversary of 9/11 the former Director-General of MI5, Eliza Manningham-Buller will discuss how, once secured, a country maintains its freedom.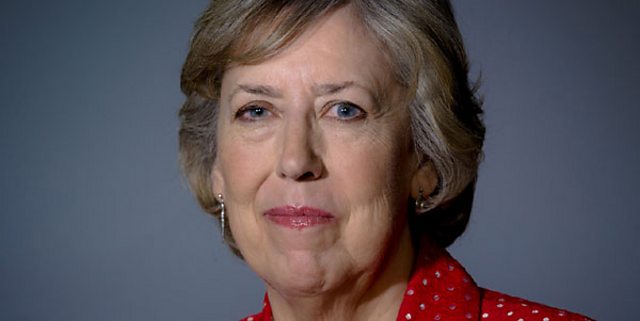 The series of three lectures starts on 6 September. A number of related archive programmes are being made available online in the meantime.
You can access these programmes via the Radio 4 Documentary of the week podcast page. You can listen online or download the programmes to listen to later. Each programme is available on the website for seven days.
Here's the list of programmes - the first two are already available, others are being added daily and will continue thoughout the duration of Eliza Manningham-Buller's lecture series. There's more detail on the 9/11 - Ten Years On page on the Radio 4 website.
(MI5) The Real Spooks from December 2007, available now
BBC security correspondent Gordon Corera looks into the shadowy world of Britain's security services, forced into radical change after 9/11. He gains amazing access to serving undercover officers who talk frankly about their role.
With us or Against Us - 4 programmes from 2002, available Wednesday 31 August; Thursday 1 September; Saturday 3 September and Sunday 4 September
The inside story behind the coalition set up in the wake of the terrorist attacks of September 11th. The series charts the behind-the-scenes negotiations which radically altered international relations, creating unlikely alliances and unexpected diplomatic concessions. Ed Stourton talks to the major players (including US National Security Adviser Dr Condoleezza Rice, British Prime Minister Tony Blair, President Pervez Musharraf of Pakistan and former Israeli prime minister Shimon Peres), as well as the fixers and negotiators who worked to bring about a major realignment in global diplomatic relations.
From Monday 5 September the following programmes will also be released on a daily basis: The Hunt for Bin Laden (2011); GCHQ: Cracking the code (April 2010); MI6: A Century in the Shadows (August 2009); How Islam Got Political - a one hour Analysis special (November 2005); File on 4: How to Close Guantanamo? (November 2007)
Paul Murphy is the Editor of the Radio 4 blog
Jenni Murray interviewed Eliza Manningham-Buller on Woman's Hour on Thursday 2 September. You can listen online via the Radio 4 website. You can also hear Suzi Quatro and Sue Johnston on the programme.
Eliza Manningham-Buller was Director General of MI5, the British Security Service, from October 2002 until her retirement in April 2007. She led the organisation through the changes in the wake of 9/11.
Eliza Manningham-Buller's Reith Lectures will be broadcast at 9am on September 6th, 13th, and 20th and chaired by Sue Lawley.
Details of all of Radio 4's programmes around 9/11 visit the 9/11 - Ten Years On page on the website.
To subscribe to the Reith podcasts go to: http://www.bbc.co.uk/podcasts/series/reith
Follow @BBC_Reith on Twitter and share your thoughts by using the hastag #Reith.
The Reith archive: More than 60 years of lectures and transcripts