Feedback: Broadcast breakdown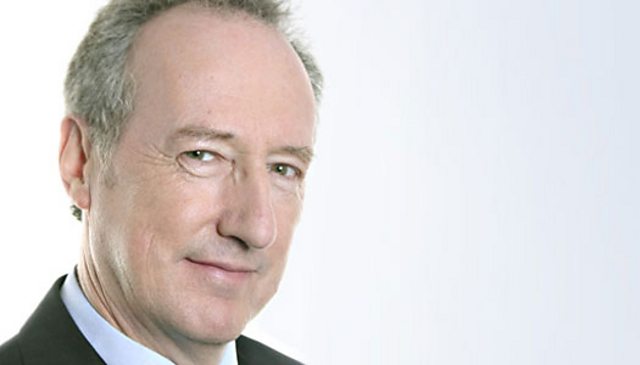 How can I express to you what it feels like to be a producer whose live outside broadcast has just broken down? It is the stuff of nightmares.
You feel utterly helpless and sick in the pit of your stomach. You look beseechingly at your engineers, desperate for reassurance that the interruption won't be long. Then you try and work out what you will say when you get back on air, if you get back on air. What will you have to cut in order to get out on time at the end of the programme.?
I remember an edition of Panorama in which a young David Dimbleby was left talking to camera with nothing to say for what seemed a lifetime. Every time he though salvation was in sight and was told to got to another programme source - there was nothing there , no film, no video tape, no OB, nothing.
Each time the studio director cut back to an increasingly bemused looking Dimbleby, who was reduced to picking up a phone and pretending he was having a conversation with his producer, while a pink glow gradually enveloped his cheeks. I also remember a Thames Television news magazine programme presented by Bill Grundy.
After the opening titles ran and the vision mixer cut to Grundy he grimly explained that he had nothing to say. No film or vt reports were ready, no guest was in the studio. Then there was the noise of doors opening and closing and someone running across the studio floor . The camera cut to a guest climbing onto a seat and fiddling with a microphone. Grundy allowed him to settle and then asked his first question.
The guest opened his mouth, but no sound emerged, except for that of air being gulped by someone who had just run up two flights of stairs and was literally speechless. So when I heard that the transmission of Radio 3's Choral Evensong had been interrupted twice in two weeks I was quite sympathetic.
But there was another breakdown on the 23rd May and a fourth on the 30th May.
That made 4 breakdowns in 5 weeks.
Surely there must be a common thread?
Some fans of the programme believe there is and they wonder if the breakdowns are the result of cutbacks in back up facilities.
In Feedback this week I put their concerns to the Head of Radio for BBC Religion, Christine Morgan.
By the way, there are rumours that the name of the new DG will be released next week. If it is, do let me know what you want to know about him or her and we'll try and get the appointee or the Chairman who appointed him/her onto the programme as soon as possible.
After all, you pay the Director General's salary.
Roger Bolton
Roger Bolton presents Feedback