Feedback - A Question of Excessive News Coverage?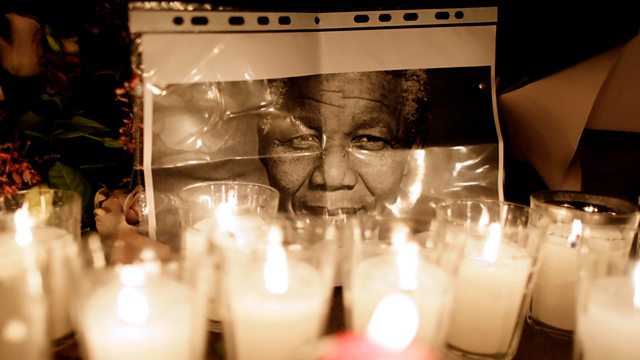 Why were programmes interrupted to announce the death of this 95 year old man? Why were news programmes extended and so many special programmes broadcast?
Why were so many BBC journalists, such as David Dimbleby, John Humphrys, John Simpson, James Robbins etc., sent to South Africa, sometimes to interview each other? Only Michael Buerk seemed to be missing.
I suppose it is understandable that if you reported from South Africa during the apartheid period and the release of Mandela from prison then you would want to be there at the end of such an extraordinary era, but, even so, should the licence fee payer bear the cost?
I never had the good fortune to meet Nelson Mandela as he was on Robben Island when I was in South Africa, filming with underground leaders like Cyril Ramaphosa, who is now Vice President of the ANC, and who organised the memorial service.
In the late 70s and early 80s a bloody civil war seemed inevitable, at least that's what it felt like, and it is some sort of miracle that it has been avoided.
I of course cannot comment on whether the coverage has been excessive, but post Mandela's death, I would have liked to have heard more about the role played by F W de Klerk and other afrikaaners in bringing apartheid to an end.
I think I detect in the coverage an element of nostalgia for a time when the ethical choices in foreign policy seemed much more clear-cut. Apartheid was morally wrong.The Soviet system was inhuman.
Today everything seems rather greyer.
Coverage of the Nigella Lawson and Charles Saatchi affair has been less extensive but it has frequently led bulletins, to the dismay of some listeners who disapprove of what they see as a growing tabloid tendency in BBC News.
I put all these concerns to Mary Hockaday, the head of the BBC newsroom
Feedback is now off air until February. I have obtained my usual guarantee from the Controller of Radio 4 that she will broadcast nothing controversial in our absence. Still, do keep an eye on things just in case, and keep those emails, letters and phone calls coming.
See you in 2014.
Roger Bolton
Listen to the week's Feedback
More Feedback blog posts
The BBC is not responsible for the content of external websites