The Radio 4 Christmas Appeal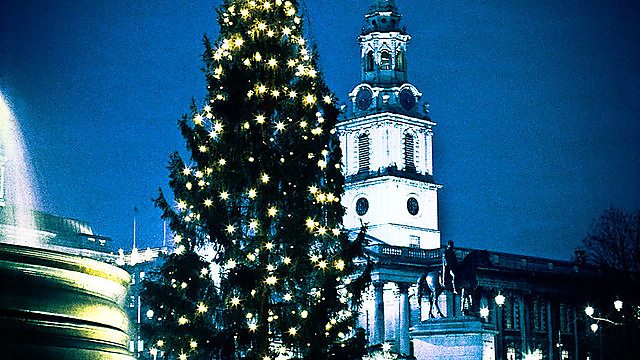 Anita Anand is used to taking calls from the audience on Any Answers? On Sunday she will be taking some of the thousands of calls we expect from listeners keen to donate to our Christmas Appeal. 
She will joined by some of Radio 4's best known voices taking shifts with the phone team at St Martin-in-the-Fields on Trafalgar Square.
Jane Garvey will be there, along with Felicity Finch (Ruth in The Archers), Paul Lewis of Money Box, Quentin Cooper of Material World and World Affairs Correspondent Mike Wooldridge.
Producers and managers and other behind-the-scenes members of the extended Radio 4 family will be there too. 
It's a big moment in our calendar and an important part of the Christmas season for huge numbers of the audience, many of whom have given every year for decades. This is the 86th time we have broadcast the appeal on behalf of homeless and vulnerable people in London and all over the UK. 
The need is as great as ever, as I saw for myself when I joined the outreach team recently on the streets of Westminster. In the doorways of jewellery shops and 5-star hotels we found bodies huddled in sleeping bags or on layers of cardboard, people who had slipped through the carpeted floor of mainstream life into a netherworld of cold, hunger, illness and danger. 
The team from St Martin's knew where to find them, knew many of them by name.  By the end of the night they had persuaded half a dozen to come into a hostel, to accept a meal, a wash, a bed, medical attention, the beginning of a long road back.  This work goes on every night of every week in London and in cities all over the country, helping vulnerable people at moments of great crisis, helping lost people find their way again.
Denis Nowlan is the Network Manager for Radio 4
Donate to the Radio 4 Christmas Appeal.
Watch our slideshows about the realities of homelessness.
Follow Radio 4 on Facebook and Twitter.