Sharon Shoesmith interview
We did something on Saturday's Weekend Woman's Hour we have not done for a very long time - by running at great length (about 43 minutes) the interview between Jenni Murray and the former head of Haringey Social Services - Sharon Shoesmith. Normally the programme is a compilation of some of the outstanding moments of the previous week.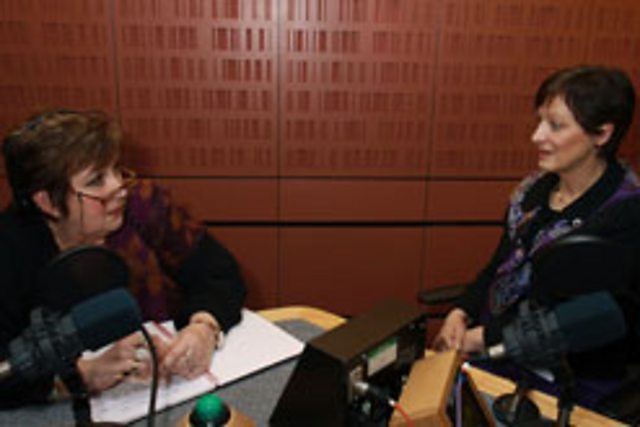 Jenni Murray interviews Sharon Shoesmith on Weekend Woman's Hour.
The interview was recorded on Thursday and we chose not to wait until Monday's edition of the programme. I thought it would have more impact on Saturday - when there is normally less news flying around - and that we could run a small part of it on Today and the news bulletins - trailing forward to the full interview on Saturday afternoon.
I heard it on Thursday night and stayed in the car - bolt upright. It was a compelling piece of radio - uncomfortable, probing, emotional - in a restrained sort of way. It did indeed make a lot of news over the weekend.
It's a tribute to the programme team and its history that they got the first broadcast interview with Ms. Shoesmith. (The Guardian ran a print interview on Saturday morning - which also influenced our decision to run ours that day). No money was involved. Woman's Hour is many things - but its beating heart is journalism.
UPDATE: Mark has written a further post responding to feedback about this programme. (Jem Stone - host)