Editor's note: Di Speirs (Editor Readings, Radio Drama) discusses the first ever broadcast version of Sylvia Plath's book 'The Bell Jar' which is next week's Book at Bedtime: The Bell Jar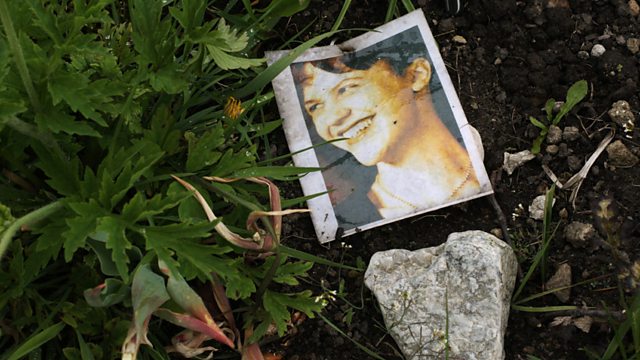 Sylvia Plath
It's a nerve wracking thing taking on a classic that is so close to so many readers' hearts.  As the continuing debate about the cover of the 50th anniversary edition of The Bell Jar shows, Sylvia Plath's only and iconic novel has a deep connection to its many fans - tamper with it at your peril.  Naturally I feel nervous about what will be the first ever broadcast version of a beloved novel that incites so much fervour amongst readers.
We don't have a cover, though you might argue that the music we use does a similar job.  We also have to make a lot of choices whenever we choose, abridge, cast and direct a reading, doubly aware with an important work in the 20th century canon, that we must tread lightly and sensitively on readers' expectations.  With a book like The Bell Jar which, to many, (perhaps especially those, like me, who were young, ambitious, confused about love and had literary aspirations when they first read it) felt almost like a personal letter, it's even harder.
Clearly we cannot please all of Plath's fans all of the time; equally we want to bring a new audience to her work. In the end you have to remain as faithful as you can to the text and to the spirit of the book. I don't think Sally Marmion, the abridger, or myself have ever felt more responsibility to a title - though Tolstoy, EM Forster, Muriel Spark, Ian McEwan and Rose Tremain, to name but a very few, of course got equal attention.   But something about the reputation of this novel made it even more important to try to get it right.
A large number of (mostly but not exclusively male) people had an immediate reaction when I said I was working on The Bell Jar. 'Oh that'll be depressing' or 'angst, asylums and suicide - that'll be fun'.  One or two queried whether it wouldn't drive listeners to despair.  But the thing about The Bell Jar is that it isn't unremittingly dark - it's brilliant, it's bleak and at times it's mordantly funny.  Not all the time - the prose is searing and the pain is agonising, but Plath is also pithy and observant, able to reflect the absurdities of the times for clever young women as well as the despair.   You only have to think about the turkey gizzards (episode three if you haven't read it!) to get the humour.
Of course it's impossible to forget Plath's own tragic history and with many of the events mirroring her own experience there is a temptation to see the novel as autobiography.  But that fails to grasp her genius as a writer of fiction, or to recognise where she veers into the imagination.  This is a brilliant piece of writing about the spiral into depression, and the reasons for that, about the difficulties of life as a young woman in 1953 whose soaring ambitions are blocked by the times and whose fear of her treatment as a dissident (just think about the parallel with the Rosenbergs) are so destructive.  It's also a story of hope and recovery, where sympathy and understanding from a young female doctor are the key to going on and upwards.  It was written in a time of hope and should be read, I believe, in that spirit and as an exemplar of Plath's rich talent as a story teller and writer of depth and compassion.
Of course I hope you like our version.  But if you don't, go back and read the book.
More on Sylvia Plath on Radio 4:
- Book of the Week: Mad Girl's Love Song
- Additionally, listen to John Humphrys discussing Plath's relationship with Ted Hughes on the Today Programme: