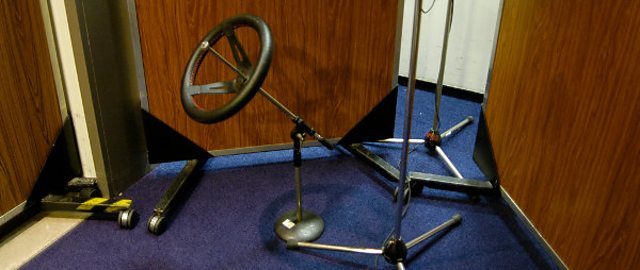 Editor's note: Vanessa wrote this post yesterday - SB
Started the day with a bit of a staffing crisis as we are mid-way through casting the double-up and sickness in the office meant we were a bit short to phone the actors to secure their bookings for the January and February studios. (Some people do not realize that unlike the TV soaps, our core cast are not on permanent contract to us and they do fit in a lot of other work. This means that they are contracted per-episode).
My trusted PA Jenny Cooley stepped into the breach to help out as she often does and resumed chasing up actors and agents from Friday when we started casting. It is always a busy time in The Archers office as we come up to Christmas because we are casting and writing two months worth of episodes instead of the usual one (hence the 'double-up'). This is so that members of the production team can take a break over Christmas without falling behind too much. The Archers is on the air six-days-a-week with an Omnibus on Sunday mornings and that means we never stop. The double-up means twice as much paperwork and script editing, twice as much of everything really. It's fun but requires a lot of energy from all.
Today, in their homes, eight writers are writing an episode of the Archers each, after a busy storyline meeting the week before last. Julie Beckett, my Senior Producer, and I edited eight weeks-worth of synopsis last week and so we broadly know where the writers are going and what they are writing. We have had phone conversations with each of them. One of our writers, Mary Cutler, phoned me this morning to clarify a couple of points.
Julie normally takes the first two weeks of synopsis and I take the second two. This means that we have to speed-read each other's and dovetail of course. But it means we get through it in an admirable two days which allows the writers time to write. Last week we did four days of it, as it is a double-up. I usually synopsis-edit at home so I am not disturbed. Sometime I go up to the shops to stretch my legs and if anyone speaks to me it's like waking from a dream. I am usually deep in thought about some storyline or other and not where my body is at all! So please excuse me if you see me and I am a bit vague.
This morning though I am in the office and had a pleasant interview with The Lady Magazine. The article is due to come out over Christmas and it was good to talk to a journalist who obviously listens to the programme and spoke with authority about it.
I'm now checking illustrations for the new map which will launch when the new Radio 4 Archers web site goes live in the New Year. It is amazing how much hard creative work goes on behind the scenes. People working on everything from the Archers logo itself to the look of the pages before you even get to the new content. It has been interesting to work with the many creative people involved.
Now I'm writing this... and it's 1315... Oops, supposed to be with someone to talk through a story idea for next year over lunch. So signing off for now. Hope to blog another day.
Vanessa Whitburn is editor of The Archers