Feedback - The Director General's Vision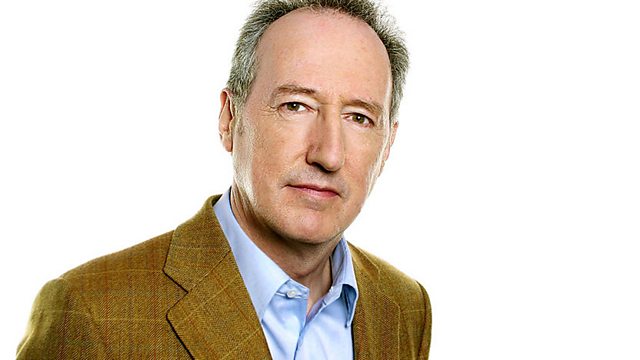 Roger Bolton - presenter of Feedback
While Feedback has been off the air, the BBC has been on the rack.
At the beginning of September, present and former BBC leaders were put on the 21st century equivalent of the rack when Margaret Hodge and her parliamentary committee turned the screws over executive pay offs and inflated salaries. The Director General (DG), Tony Hall, wisely kept out of it, able to argue that he had been elsewhere for the last decade, and that he had taken action to reduce some of the excesses. Instead he went up into the mountains to talk to Lord Reith and returned with tablets of stone upon which is inscribed "Thou shalt Educate, Inform, and Entertain. There are no broadcasting commandments greater than these."
This week, in a lull in hostilities while the Daily Mail was preoccupied with its conflict with Ed Miliband, the relatively new DG, after 6 months on the hot seat, took the opportunity to lay out his future strategy for the corporation; though Tony Hall said the BBC would have to find £100 million in savings to pay for some new initiatives. He did not say from where those savings would come.
Talking of Radio 1, the DG said that it "is no longer just a radio station. It's already filming sessions, interviews and programmes that live online. Its audience can now listen, watch and share its music performances. So I want to see a Radio 1 video channel on the iPlayer, alongside BBC Three, providing original content".
Ben Cooper, the Controller of Radio 1 and 1Xtra, said "I'm very excited about transforming Radio 1 from being just a radio station into being a full audio-visual channel".
At Feedback we were keen to find out more about these plans and whether this so called "visualisation" of radio would extend to other networks including Radio 4. Here is my interview with Ben Cooper:
Ben Cooper talks to Roger Bolton on Feedback
Also, this week we featured a report on how Radio 4's Inside Science team put their programme together. If you would like us to do similar reports on other programmes do let us know, and do say if you would like to accompany me.
You set the agenda on Feedback. As Tony Hall has said, the BBC belongs to you, not to those who, temporarily, run it.