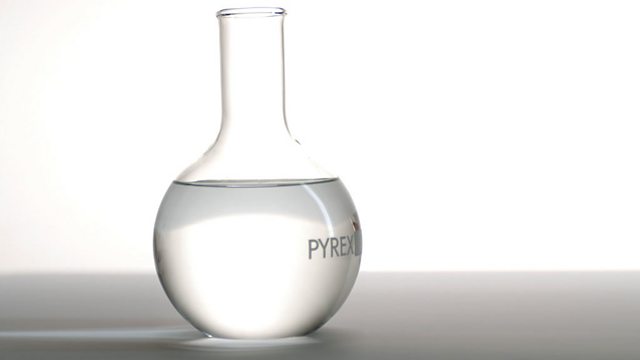 The appliance of science - Radio 4 is changing it's science programmes soon.
Next month a new science series begins on Radio 4, which should be the cue for rejoicing amongst those who enjoy such programmes.
However judging by the Feedback postbag there is a lot of mourning going on as well, because the new programme is replacing the much-loved Material World. Also dematerialising, at least for the moment, is the long running series presenter, Quentin Cooper. This week on Feedback I talked to the BBC executive responsible for these changes, Deborah Cohen, Editor of the radio Science Unit.
Deborah Cohen, Editor of the radio Science Unit discusses changes to her programmes.
It's not for me to comment on whether Deborah Cohen has made the right decision, but perhaps I can add a couple of thoughts.
First, unlike some of her colleagues, Ms Cohen never ducks an interview and will always come on Feedback even when she knows she'll have to face a lot of criticism.
Second, I suspect that she would have liked to have kept both programmes, but given the shortage of space on Radio 4 doesn't have that option.
That shortage is due in no small part to the dominance of news and current affairs. Just have a look at the Radio Times and see how much of the network is given over to news programmes. Add other mainstays such as Womans Hour, You and Yours and The Archers, and there isn't much airtime left.
Then there is the problem of creative competition. In science radio there is hardly any.
This network is unique, but there is a downside. Some good shows have to come to a premature end to make space for new formats. Yet those new shows have to succeed almost immediately. There are few if any other places to experiment. It alright talking about the "right to fail", but if you exercise that option too frequently you will likely be defenestrated along with your programmes.
A few years ago it was hoped that Channel 4 might develop a thriving radio arm, but that came to nothing. Then it was hoped there would be money available for significant original productions on Radio 4's digital sister station 4 Extra. There isn't.
So if you cancel a long running popular series and dispense with its much loved presenter you are certainly taking a brave decision, with no guarantee the new show will be a success. Good Luck Deborah Cohen! I look forward to your next appearance on Feedback.
Finally just a reminder that you set the agenda on Feedback, and that you can write to us about anything to do with BBC radio, network or local. That includes policy as well as programmes.
Listen to this week's Feedback or download it as a podcast
Read all of Roger's Feedback blog posts

The BBC is not responsible for the content of external websites.