A new programme for Sunday at 7.15 pm - Americana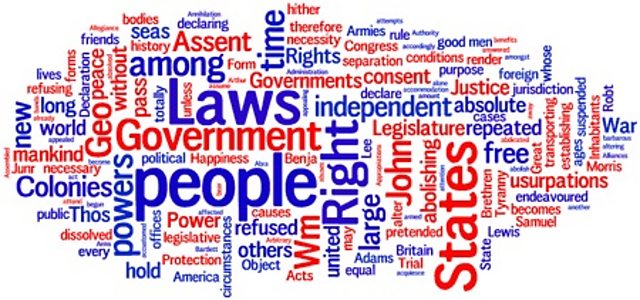 The genesis of Americana derives from Alistair Cooke's death in 2004. Letter from America had run on Radio 4, fifty two weeks a year for 58 years - a total of 2,869 editions. The last one was broadcast only a few weeks before he died.
I had been an admirer for decades. One of the talks in 1993 - about the death of Arthur Ashe, the great black tennis player, ranks as my all time favourite single line of factual radio. Cooke was a big tennis fan and in the talk touched on race and tennis and sport in general. The last line of the talk went thus... "He was a credit to his race... (long pause)... the human race." That is what I call power with economy. (If you want to know more about Cooke - try and find a copy of Nick Clarke's outstanding biography of him).
The Cooke alchemy could not be replicated. I did not think we should even try to find somebody to fill the large shoes. So after a brief false start we went in another direction and ended up with A Point of View (podcast) - starring Clive James, Lisa Jardine, Katharine Whitehorn, Harry Evans, Brian Walden, David Cannadine and Lucy Kellaway. And very good I think they have been.
But - sans Cooke - we have lost something. The BBC's bureau in the USA (headed by Justin Webb) is stuffed full of talent - but the correspondents all do - of necessity - the main US story of the day - even if it is for many different audiences. Every now and then Justin (or perhaps Kevin Connolly) pops up on From Our Own Correspondent (podcast) and delivers a beltingly good lateral view of life and culture in America - but those pieces are neither regular nor billed.
So I have for a while been thinking about a new programme that would ruminate about America in a way that you would not hear elsewhere on Radio 4. I do not intend there to be items and discussions that you would hear on, say, Today or The World Tonight. I hope we have different contributors and communicate a sense of what's going on away from the two coasts and Washington D.C. There will be some debate, probably some features. We're developing it at the moment. Matt Frei will present it. He has a distinguished track record in BBC journalism.
Why America? Because - crash or no crash - it is still the most powerful country on earth. It is fascinating, vibrant and complicated. It is often the case that a country is described as being at a particularly interesting juncture in its history. So I don't want to overdo the idea that it's an interesting time in the USA... but it is a lively period. And they do speak English - whatever the occasional dismay at the impact of American English on English English.
Stay tuned.