Rather fabulous - the Q1 Rajars are in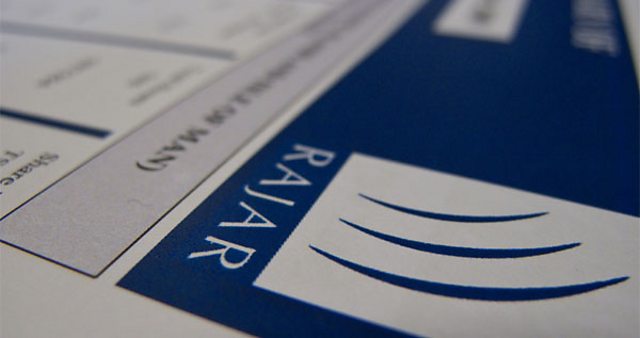 http://www.rajar.co.uk/listening/quarterly_listening.php
"Rather fabulous" - she really did say that a moment ago on the phone. I am referring to our Radio 4 audience guru, Alison Winter. It was a momentary lapse as she is, as you might expect when it comes to figures, well... measured... Thus you will gather that the first quarter RAJAR listening figures for Radio 4 are cheering: a record reach in fact of 10.8 million. This means that 10.8 million people have listened to Radio 4 for at least five minutes a week in the last three months. This time last year the figure was 10 million. So congratulations to all programme-makers.
The previous all-time highest reach of 10.4 million was in the second quarter last year. Our best guess then was that this was because of the general election and the interest that generated. There has been no general election this time so it could be that once those listeners found us we managed somehow to hang onto them. Perhaps instead they have become entranced with the Arab Spring and our coverage of the Middle East... Or perhaps they just love John Humphrys - reach to the Today programme was a record 7.03million.
Share for Radio 4 too is slightly up at 12.3 per cent which makes it broadly consistent with last year when it was 12.2 per cent. (Share is the proportion of all listening to all radio in the UK) I find this heartening as it means that people are continuing to listen to Radio 4 for rather a considerable length of time- in fact they listen for around twelve hours a week. Given the explosion of choice in the media and the seemingly relentless demands on our time this commitment from our audience feels significant and privileged.
Among specific audience groups, we now have more women listening to Radio 4 than ever before - 5.49 million every week (vs. just under 5.34 million men). There are high figures among our core, very loyal, older audiences but at the same time we have more under-35s listening to Radio 4 than at any point since 2003.
And then there is Radio 7, now transformed into Radio 4 Extra. Weekly reach there too is a record 1.159 million. These record figures are in tune with the trend for radio which is something to celebrate but my personal view is that the greatest value they bring is to give all of us at Radio 4 the confidence to set them aside and concentrate on making the best programmes we can for our cherished and discerning audience.
UPDATE 2pm, May 12th: I have more news on this record quarter - and all credit to Radio 4's production teams. We have record listening figures for the following: comedy programmes across the week (5.22 million), our drama throughout the week (7.1 million), The Archers (2.49 million for lunchtime listening and 5.01million across the week); You and Yours with 3.33 million - and along with her Sony Gold Special Award, Jenni Murray and the Womans Hour team can celebrate a record listening figure of 3.56million across the week.
Gwyneth Williams is Controller of BBC Radio 4 and BBC Radio 4 Extra