Feedback: Archers editor answers listeners' questions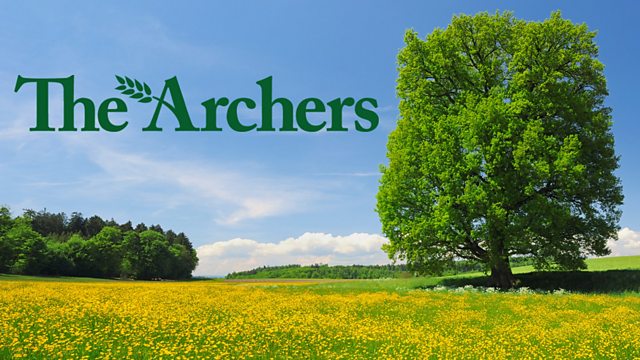 The Archers
I should warn that if you only listen to the
Archers Omnibus
, you might want to avert your eyes now. Spoilers lie ahead...
After Tony Hancock got rid of Kenneth Williams, Sid James and others, in what had been a superb supporting cast, particularly on radio, he set out to make some television half hours. Contrary to pessimistic predictions he and they were wonderful.
Most older viewers will remember The Blood Donor or The Lift but another episode was a superb take off of the Archers called The Foresters.
In it, Hancock played a Walter Gabriel figure who had been bumped off from a radio soap opera and was determined to bring down the series and everyone it.
I thought it such a funny satire that I would never be able to take The Archers seriously again.
Yet, over 50 years later, I am still listening intently and getting cheered, upset and generally worked up by what happens in Ambridge.
Others in my village exhibit a devotion close to idolatry, and one former policeman has made his front room into an Archers shrine. 
So I could imagine the consternation throughout the country when, this week, Tom Archer pulled out of his wedding leaving Kirsty in a devastated, collapsed state.
By no coincidence I interviewed the new editor of the Archers on Thursday and was able to put listeners' concerns to him, not least "How could you do that to Kirsty?"
A new Editor always wants to put his stamp on the programme. In television, often by changing a programme's opening titles and studio set, and perhaps its presenter.
What should a new editor of the Archers do, once he has understood how it works?
That's what I also wanted to talk to Sean O'Connor about.
It will never be the editor's show. The series has been too successful for too long to belong to anyone other than the listeners.
The temptation to introduce new characters and kill off old ones can be fatal for a series. Drama is heightened reality but it has to be credible. Too many car crashes, or an aircraft smashing into the Bull, would be greeted with derision. The body count has to be modest.
The previous editor, Vanessa Whitburn, took a massive gamble having Nigel Pargetter fall off his roof uttering the longest death cry in broadcasting history.
Before broadcast she had to check on the nature of the roof, whether Nigel had ever climbed up onto it before, and whether it was in character for him to do so. Then she had to cross her fingers and wait for listeners' reactions.
She seems to have got away with it, but I know at least one passionate listener who still misses Nigel greatly and will never forgive his assassin.
Here is the interview with Vanessa Whitburn's successor, Sean O'Connor:
The editor of The Archers, Sean O'Connor, defends recent storylines.
Feedback
is now off air until the summer, but please do not stop writing, emailing and phoning. Everything you send us will be read or listened to and will influence our planning for the next series.
I hope you have a long and happy springtime.
Roger Bolton
Listen to Feedback