In Our Time: Bishop Berkeley
Editor's note: In Thursday's programme Melvyn Bragg and his guests discussed Bishop Berkeley. As always the programme is available to listen to online or to download and keep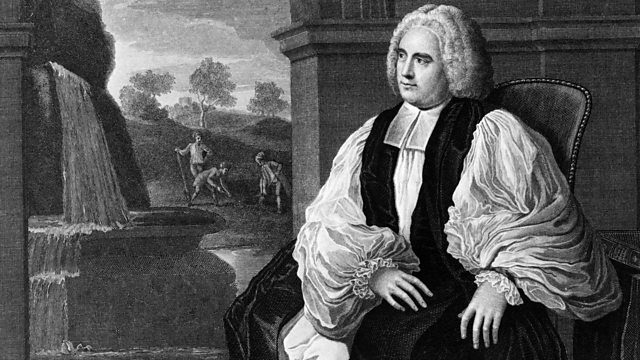 Hello
I think I'm a bit stumped. Tom Morris, the producer of In Our Time, and myself hatched the idea that we would leave the microphones open after programmes, because some of the chat afterwards (technical term for deconstruction) might be of interest to our listeners, and Tom would affix it to the podcast as a footnote. We slipped it in this week without any publicity and we'll see what the reaction is after a few months.  
The reason I'm stumped is that this 10 minute chat after the programme as often as not forms the basis of what I report in this newsletter. So where do I go from here? I sense a philosophical problem coming on. One of the first tweets we got, as the programme this morning proceeded on its philosophical journey, was: "If nobody listens to In Our Time, does it still exist?" Beats me. 
One question I did ask in the aftermath, of Peter Millican, was how would he describe an idea? I'd liked to have gone on and said what did it look like? How did it arrive at the idea of being an idea? And how did we distinguish it from a sensation? I never got round to that.
I tend to take what they say of what we missed out as almost a personal reproach, although most of them are sensible enough and sporting enough to know that in 42 minutes you can only deliver 42 minutes' worth of information and not 4 hours' worth of information. On reflection, I don't know what I'm worrying about. I always have far more material than I can use in this newsletter, and half of what I write about happens outside the studio in any case.
Afterwards I went to talk to Gwyneth Williams, who runs the channel, and found around her open-plan office a nest of creative talent which would be hard to meet in any other radio outfit.
On then to the office and the usual e-mails and interviewed by a 12-year-old, the son of a friend of mine, who is doing a project at school and asked some horribly difficult questions about the state of the world. When asked what he should be thinking about, I said, truthfully, "getting out and enjoying yourself and running around" and continued in that vein. I felt extremely frivolous. The New Seriousness is coming up on the outside very fast.
Off to lunch with an old pal who is one of the cleverest people I know. He did a brilliant but bleak anatomy of the effect of mega-money on London, of which, perhaps, more later.
After lunch found time to go for a brisk walk in Green Park. Just outside the park in Piccadilly was a group of people with whistles and megaphones, shouting very loudly but in a good, strong rhythm, to 'Save the Dolphins'.  It's still very touching that people who want to save anything, preserve anything, overthrow anything or release anybody come to London to speed on their cause.
In St James's Park just time to see the cherry blossom in fullest bloom, the daffodils in fullest trumpeting form and a little snow beginning to fall.
The Lords were debating the level of unemployment in the United Kingdom. And after I've finished this dictation I'll be meeting Tom Morris to have a cup of tea and discuss what we might put in the next eight programmes.  He's told me he's coming in a dinner jacket.
Best wishes
Melvyn Bragg
PS Tom and I had a cup of tea and a piece of fruitcake.
PPS A snippet to report from a cab journey. The Polish driver told me that as a young man in Poland he avidly listened to the BBC World Service, and what a difference it made to his life. He wrote seven letters addressed to 'BBC, Bush House, London' and every one was answered! "But now it is gone", he said ruefully.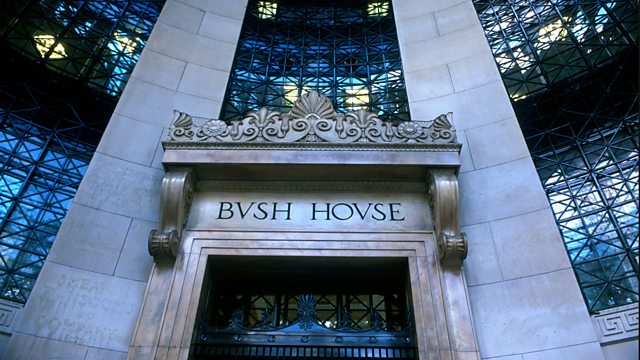 Bush House