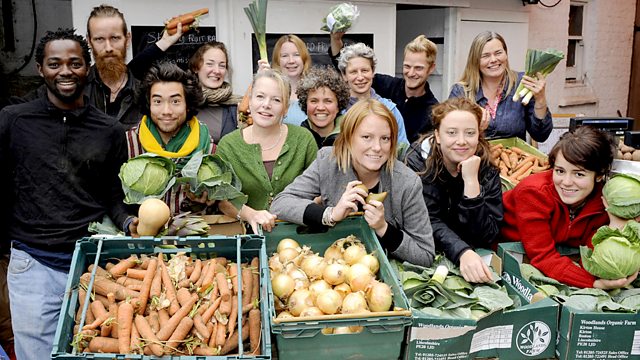 We've big news about the next BBC Food & Farming Awards!
Usually at this time of year we'd be asking you to send in your nominations in our annual search for the best of British food and drink; from food producers to retailers, dinner ladies to street food cooks and farmers to drinks producers.
This year marks a departure for the awards we launched with the support of HRH, The Prince of Wales, back in 2000. Each year they've grown; both in terms of the range of food and drink categories we cover, to the number of nominations you send us.
This year, to reflect the continued rise in food and drink ideas across the UK, the growth of businesses and food projects in towns and cities in every region, we've  ambitions to make these awards even bigger.
We want to raise their profile to ensure they reach as big an audience as possible and to ensure the awards provide the biggest platform yet in order to celebrate the people, businesses and organisations whose valuable work often receives little or no recognition.
The first big change is that the Awards will become a spring event and so we'll be starting the nominations process later. This means we can stage our annual ceremony at time when food production in Britain is gearing up, and a time of year when we provide you with a far more adventurous and exciting ceremony.
 
And that's where the other big change comes in. Our venue for the Food & Farming Awards in May 2014 will be Colston Hall in Bristol. It's a prestigious theatre in a city that reflects many of the exciting trends in food and drink underway in the UK, from inspirational community work to a vibrant hub for new and young businesses. Most of all, this venue will allow us to have the highest level of public participation ever seen in the history of the awards.
We're also starting to plan a wide range of public events based around the BBC Food & Farming Awards, and across Bristol, that will allow us to celebrate, share and demonstrate stories of British food and farming.
In the next few months, through the Food Programme, our websites and other BBC output we'll start to outline in more detail the plans we're developing for the Awards and other events next May in Bristol, how this year's nominations process will run and also explaining how you can get involved. We think it will be worth the wait.
Listen to 2012's Food and Farming Awards