Waving farewell to Genius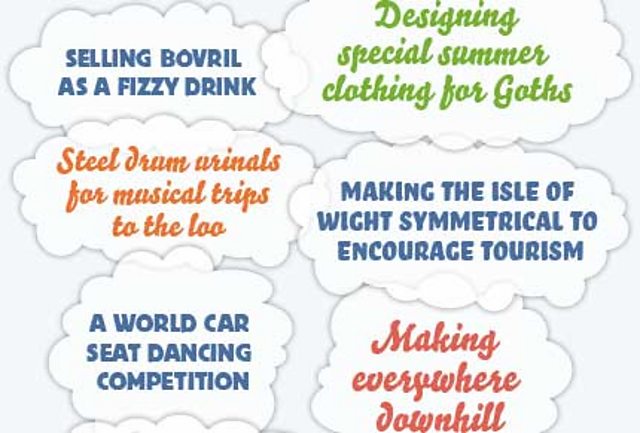 Some more Radio 4 comedy is transferring to BBC television. There is a long tradition of some of R4's best shows (but by no means all of them) moving across - and thus we wave farewell (for a while at least) to Dave Gorman's 'Genius' (which will start on BBC2 on 20th March) and Marcus Brigstocke's 'I've Never Seen Star Wars' which will start on BBC4 tonight at 2230.
It is hard not to have mixed feelings about this. Genius was doing a great job on Monday nights at 6.30 (with its repeat on Sunday at midday) - a big slot - and Star Wars is a very clever new R4 format. But it's always been part of R4's role to give new comedy ideas a chance and then let them flourish elsewhere and if it strengthens the BBC Comedy portfolio on TV - so be it. I need also to acknowledge that the financial rewards are greater on TV than on R4. We do pay -- but it's not a fortune.
The transfers have been going on for a while - think Tony Hancock, Goodness Gracious Me, Little Britain - and many others. But the principal job for a R4 comedy is not to be an experiment for a putative TV show - but rather to entertain the R4 audience at the time it's broadcast. A 6.30 comedy will be listened to by about 1.3 million people and if you take the Monday and Friday 'biggies' like Clue, Just a Minute, The News Quiz or The Now Show - which are all repeated - then the total audience is more than two million per edition. Not many BBC 2 programmes get that size of audience.
But one good thing about the BBC Comedy universe is that there is a two way & continued flow of off-air talent between TV & R4. So although I may feel as if Radio 4 had lost a show we are still able to keep the talent and minds on both radio and television. A brilliant example is the continued radio and TV life of Mitchell & Webb.
And as shows transfer - so the gaps left should be filled by talented producers and other ideas. Which means the "never-going-anywhere biggies" are balanced by a healthy churn of new ideas.