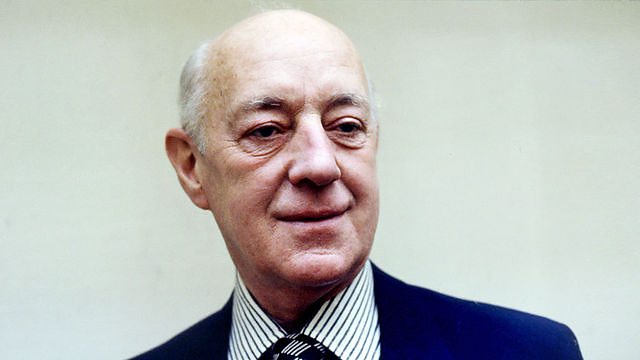 Sir Alec Guinness - one of 67 castaways recently added to the Desert Island Discs site
Last year, The British Library discovered a number of editions of Desert Island Discs in their archive. Andrew Caspari, Head of Speech & Classical Music Radio, and Jon Calver from Loftus Media describe the project to publish these online and select some highlights from this collection.
Last summer The British Library regained access to a previously out of bounds storage facility. Amongst the contents of the quarantined facility was a batch of tapes which were to become known to us as  'The BL67'.  When he retired in 1999, long-serving Desert Island Discs producer Derek Drescher deposited his raw production tapes with the British Library for safekeeping.  They included 67 episodes that were missing in whole or in part from the BBC's own archive.
The British Library digitised the tapes but only the speech had been archived.  However we chose to reconstruct 34 programmes and restore the music tracks.  This work was painstakingly undertaken by Jon Calver from the production company Loftus Media.  He worked with the BBC's Desert Island Discs team, the BBC Gramophone Library and the BBC's written archives at Caversham  where transcripts of each programme were preserved.  Some music choices had to be shipped in from as far away as Australia (Jessye Norman's choice of Could Love Forever, sung by Isla Blair and Derek Jacobi) or repurchased if the Gramophone Library's vinyl was too badly damaged (Sir Alec Guinness's favourite choice Beethoven's Piano Sonata No.32).
Sir Alec Guinness is one of the highlights from this addition to the DID collection.  For the first time in over 30 years and then his self-imposed silence on the subject (he hated becoming best known for this part) we hear what he had to say about his role as Obi-Wan Kenobi in Star Wars.  Roy Plomley has a rather frosty time with one of our greatest Olympians, Daley Thompson - sport was not Roy's métier.  On the other hand his treatment of Princess Grace of Monaco sees him back in familiar territory. Dennis Potter is insightful and Frank Muir nothing short of delightful!  There is also a unique edition of the programme which celebrated the 50th anniversary of the London Philarmonic Orchestra by inviting four members of the orchestra, Nicholas Busch, John Kuchmy, Martin Parry, Marie Wilson to select two discs each.