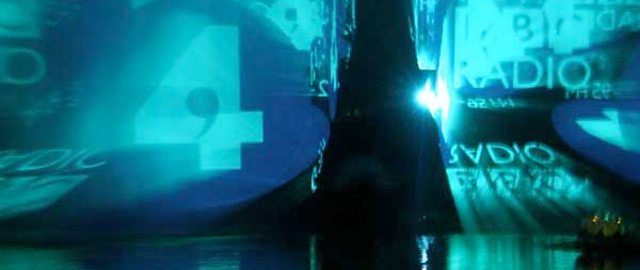 As I start writing this the countdown timer on the Latitude Festival website says there are 10 hours and 45 minutes and 3 seconds to go before the Festival starts. Which is a bit worrying as I have to drive all the way there from West London and I would not mind some sleep before it all kicks off. And I still cannot find my Wellington boots because it is going to rain. It always does. Peter Gibbs from the Met Office and our own GQT chair sent us a gloomy personal forecast.
Part of my job at Radio 4 is to organise our presence at Festivals and other events (such as the forthcoming University Tour). I started my working life as a theatre director and somewhere deep down the bug is still there for live performance.
When I suggested to the Latitude organisers, 4 years ago, that its line-up looked rather Radio 4-shaped - masses of poetry, theatre, writers talking, comedy - they declared they had felt rather the same. And when I asked if they would like us to come and do some of our programmes from there they welcomed us with open arms and four years on we are going again with an even bigger space and now joined by colleagues from Radio 2, 6Music, and 5 Live. And Radio Suffolk will be reporting from the event as well.
I won't tell you what the countdown timer says now as that will give away how long it has taken me to write this! I was supposed to have written it days ago but the organisation for such events can be pretty time consuming. Lea, my assistant, and I have to really sort out everything we need before we go. There is no broadband where we are, no stationery cupboard, no real way of printing anything out and the mobile phones work only occasionally. Passes for everyone including the performers have to be arranged and then checked and checked and checked again. Nightmare scenario is Steve Punt or Hugh Dennis stuck on the wrong side of the fence unable to get in because we forgot to sort out their passes. Any basic refreshments in our backstage area (a portacabin and a chemical loo and a large outside broadcast truck) we have to take with us too so the boot of my car is stuffed with UHT milk and teabags. We have a brilliant outside broadcast team led by Tim Allen but they work even better if kept fed and watered.
We'll be recording Loose Ends, The Now Show, two With Great Pleasures, specially commissioned short stories, and a comedy show 4 In A Field. However well produced our shows are (and I believe they are) there is something that happens when they are performed in front of a festival audience be it in a field with rain beating down on the marquee and the sound of rock in the distance or at a slightly more sedate literary festival. The celebratory nature of a festival is infectious. The audience are energetic and often have never had the chance to see a radio show being recorded and the performers feel part of a big party. That's one of the several reasons why we try and take our shows out as often as budget allows.
Why else do we go? It is a chance to encourage new listeners. Yes, some of them will be slightly younger. But it is not about changing the shows to lure them in but demonstrating how inclusive our work can be. It's also a great chance to meet listeners and talk with them about Radio 4. In return they have a chance to put a face to the network, as it were. Or a face to the voice as I discovered one year when someone outed me as the 'woman who's always on Feedback'. At Edinburgh, for example, there one or two people we see year after year who are die-hard Radio 4 fans alongside the students who tell us that they are seeing Just a Minute to find out what their mother's been going on about all these years and then at the end of the show come out beaming saying "Now I know!".
At Glastonbury one year we excited Roadies who got up early (that's 10am in Glastonbury time) to catch their hero Ned Sherrin presenting Loose Ends in the huge Comedy Marquee. And we met the teenager who accosted me demanding to know if I'm Sorry I Haven't A Clue was going to be playing - he had bought his radio especially so that in the middle of one of the biggest music festivals he and his friends should not miss that day's broadcast.
There was was also the young woman no more than about 20 who was a huge GQT fan and wanted to know if they would come and record in her village. Now, I bet she did not have her own Peter Gibbs' personal forecast - not that you need it at Glastonbury. It rains. We all know that. But let's cross fingers for a fairly dry weekend in Suffolk. I hope you listen to the programmes and enjoy them. And if you happen to be going - come and say hello.
Caroline Raphael is Commissioning Editor, Comedy, at Radio 4