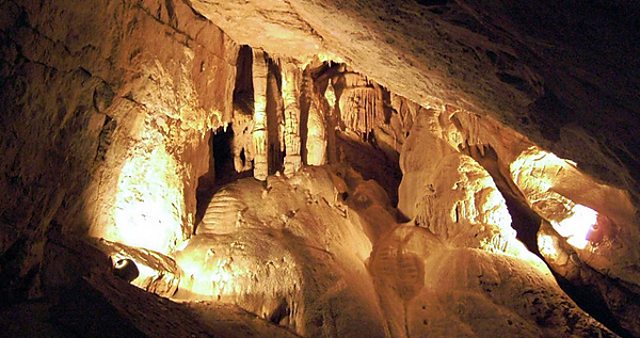 Editor's note: when Down the Line first appeared on Radio 4 there was uproar. A popular phone-in with an award-winning presenter most obviously recruited from a different part of the speech radio spectrum? Not a popular commission. However, Radio 4 listeners - ever tolerant - have taken the show, and its enthusiastic (and award-winning) host to their heart - SB.
Well it's been a long time, but after a two-year hiatus, Down The Line is back for a fourth series and I am back where I belong on Radio 4.
I would be lying if I didn't say I was disappointed with the reaction to 'Bellamy's People.' We were all hoping that the series would become as successful as 'Coast,' 'Islands of Britain with Martin Clunes' or 'Britain by Hot Air Balloon with Stephen Tompkinson', the latter was particularly entertaining, though I still don't know who Stephen Tomkinson is as I never watched that Ballykissthingy he was in, or indeed Drop the Dead Whatever.
Anyway, I shan't blame poor scheduling or publicity for the show's demise. Truth is, maybe I, the Award-Winning Gary Bellamy am to blame. Maybe it's true what they say about having a great face for radio. After all, I am not the only person who failed to make the jump to TV (Steve Wright, Simon Mayo, Christian O'Connell, Chris Moyles, Terry Wogan and Chris Evans to name but a few). But I am so glad to be back with the intellectuals at Broadcasting House rather than those creatively-barren Costa Coffee addicts bumbling around Television Centre making yet another dancing programme.
After the show was cancelled, I spent a long time considering my future and went to some very dark places. Pot holing is one of my favourite past times, Michaela likes it too. We'd spent months apart whilst I was traveling Britain meeting all of those guys on 'BP', and a nice pot holing trip in the Peak District brought us together as a team and we saw some amazing underground caverns and lakes. It also led me to call up the controller of Radio 4 and talk to him about a new series of Down The Line. He was over the moon (they were desperate for some more, as everything else in the 6.30 slot since had failed miserably).
Whilst tackling a particular tricky calcified stemple a mile below the ground, Michaela and I decided it was high time (or low time considering our current situation) that we took the next step and made a new Bellamy - a baby that is.
We had been putting it off for a while as there had been plans for Bellamy's Europe and Bellamy's World (and even a one-off Bellamy's Universe where I met some astronauts) and I didn't want her to give birth on her own. As the TV series came to nothing, a baby was the perfect antidote to our disappointment. Neither of us were getting any younger, both of our hairlines were receding (Michaela's a little more than mine) and the body clock was ticking. But it was still a difficult decision and a big step for professional people like us. Curiously, it was Elton John and David Furnish who convinced us to go ahead. Not personally, we watched them on 'Daybreak.' If they could have kids, why couldn't we? Sir Reginald Dwight is a fine example of the miracle of modern science, a new heart, hair and fertility implants.
So anyway, as we speak, Michaela and I are trying for a baby and all that it entails - which turns out to involve many trips to the fertility clinic, both here and in Spain - yep, when I said the clock was ticking, I was wrong. Michaela's has stopped. As part of our ongoing journey for a baby I have decided to share this experience with you in my blogs and on the show as this is such a familiar story for many women aged between 34 and 60 still trying for a baby. It's time we were all more open about this very sensitive subject. Don't worry fans, I haven't gone wet and turned into Lorraine Kelly or Trisha. 'Down The Line' will still be as groundbreaking and hard hitting as ever.
So why don't you join me, leave a comment here - and yes, now you can even tweet me @garybellamydtl
It's good to be back!
Gary Bellamy is presenter of Down the Line