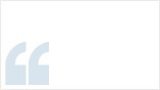 John Dryden
Blog posts in total 3
Posts
Editor's note. Here is producer John Dryden's final Six Suspects blog post - this time about the process of recording the pivotal party scene - used throughout the adaptation. Fascinating. And after it (scroll down), something marvelous: eight deleted and extended scenes, nearly twenty minutes o...

John Dryden's second post about recording Six Suspects for Radio 4 - SB. The party sequence in week two - where Vicky Rai is murdered - presented a number of challenges as the sequence of events is repeated each day but each time from a different suspects point of view. The party itself was reco...

Editor's note. Have you been listening the current Woman's Hour serial? It's called Six Suspects, an adaptation of a story by Vikas Svarup, author of Q&A, the novel that was filmed as Slumdog Millionaire. One of the most distinctive things about Six Suspects is the amazing sound - it's unusually...