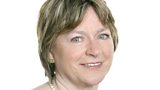 Sheila Dillon
Presenter, The Food Programme, Radio 4
Blog posts in total 3
Posts
We've big news about the next BBC Food & Farming Awards. Read this blog post for details.

We go into this year's 12th BBC Food and Farming Awards with food prices up and less cash around. But what's clear from surveys and the fortunes of the supermarket chains is that price isn't everything in the decisions people are making about food in tough times: quality and localness are still ...

Lunch yesterday at one of London's poshest restaurants - not, as many people think, what I normally spend my life doing, but a chance for me to eavesdrop on a meeting about the future of Slow Food UK. In Italy Slow Food is a powerful political force, in the UK it's been a lot less than that whic...