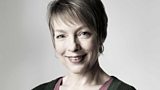 Felicity Finch
Radio Presenter and Actor, Felicity Finch is well-known to UK audiences for her role as Ruth Archer on Radio 4's long-running soap The Archers. She is also a long-standing friend to BBC Media Action and has trained colleagues in Afghanistan in drama and production.
Blog post in total 1
Posts
I've just come out of the studio where I've been recording three scenes in the first episode of the day which starts at 0915 with my daughter Pip and husband David. I always like scenes with Pip, played by Helen, as although I haven't got a daughter of my own I do have two nieces who live up in ...