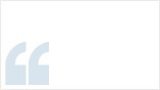 Fran Barnes
Blog posts in total 3
Posts
Picture the scene. Blue sky... singing birds... the rolling Derbyshire moorland covered in a blushing pink eiderdown as beekeepers across the country arrive for the annual ritual of taking the bees to the heather. That's how it should have been on that August day when the Farming Today bees ar...

It was all going so well when I first arrived at the apiary to do another routine check on the Farming Today beehive. There was a light breeze, the sky was blue, the birds were singing. I was just admiring the view and the wildlife when it happened. I wasn't anywhere near a hive and hadn't had ...

"The bees will beat us you know", our bee mentor, Clive Joyce, sagely told me yesterday while we tried, yet again, to stop the Farming Today beehive swarming. Clive is usually the voice of optimism, but even he - when faced with more Queen Cells than he's ever seen - is preparing to face up to t...