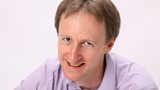 Paul Arnold
Producer, Radio 4 and Radio 4 Extra
Blog posts in total 3
Posts
The Christmas story, day-by-day from the perspective of those it first touched.

Editor's note: The Easter Diaries are short dramatisations of the Easter story that can be heard on Radio 4 Extra this week. The producer, Paul Arnold talks about his idea for the series. Hear the programmes everyday for a week from Tuesday 3 April 2012. Easter may be a movable feast...

The nice people at Radio 4 have asked if I'd like to blog about a drama I'm producing for its digital sister-station, Radio 7. It's not something we've been asked to do before, so I'm guessing they, like me, are intrigued by the rather unusual nature of it. The first thing to say about it is th...