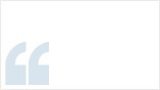 James Robinson
Blog posts in total 3
Posts
Editor's note: The Radio Times described this fantastical Afternoon Play: Floating as "a maritime Passport to Pimlico, with the locals relishing their unexpected autonomy and selecting a leader". The Guardian review said that Floating has "a delightfully quirky presence, and a poignant conclusio...

Horror film 'curses' have a strong tradition in movie folklore, whether it's the death of multiple family members during the making of The Exorcist, or lightning striking Gregory Peck's plane on his way to film The Omen. I've always dismissed such stories as nonsense, so when we set about makin...

I love short film festivals. They're a bit like a box of chocolates: You might get an incredible story, a fantastic animation or something totally abstract and experimental. And when you do get a dud, you're safe in the knowledge that there'll be another along soon. Radio 4 is uniquely privileg...