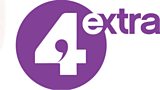 Martin Dempsey
Blog posts in total 3
Posts
A season of prgrammes relating to The Cambridge Spies. A mix of comedy, dramas and features which relive the espionage scandal that rocked the nation.

Tea for the Goons in 1958 - from left to right - Spike Milligan, Peter Sellers and Harry Secombe How would you react to the phrases "needle-nardle-noo" or "what, what, what what, what!"? Naturally, context is everything. In response to the query "what are you doing in my bathroom?" well,...

The train left Euston at 11.40am on an unusually clear blue spring day back in March. Aboard it were myself and broadcast assistant Kevin Gordon, both of us bound for Manchester. A normal enough start. Of course, 'normality' is a relative term. My day to day duties at 4 Extra probably appear...