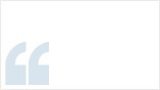 Vanessa Whitburn
Blog posts in total 3
Posts
A week on from marking our 60th anniversary, and it's clear it's not just the residents of Ambridge who are talking about recent events in Borsetshire. I have a two inch high pile of press cuttings before me. Many celebrate the amazing achievement of a drama having reached its diamond jubilee, ...

After a busy day on Thursday in London for the big meeting with Mark Damazer, (see his blog post about the meeting) I came into the Mailbox early on Friday morning to catch up on emails before chairing our monthly pick-ups meeting with the producers and archivist in The Archers team. This meetin...

Editor's note: Vanessa wrote this post yesterday - SB Started the day with a bit of a staffing crisis as we are mid-way through casting the double-up and sickness in the office meant we were a bit short to phone the actors to secure their bookings for the January and February studios. (Some peo...