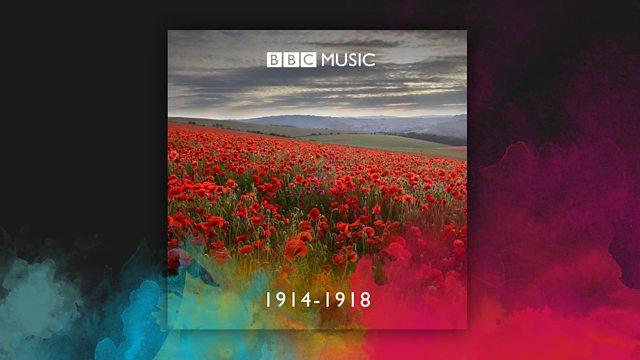 As part of Radio 3's season exploring music in the Great War we've curated a playlist via
BBC Playlister
to bring together music associated with World War One – from songs written on active service, to music listened to at home, and works written in tribute to lost loved ones. Explore the playlist below and discover the stories behind the music. To listen to the collection visit
BBC Playlister on Spotify
. Find out more about BBC Playlister
here
.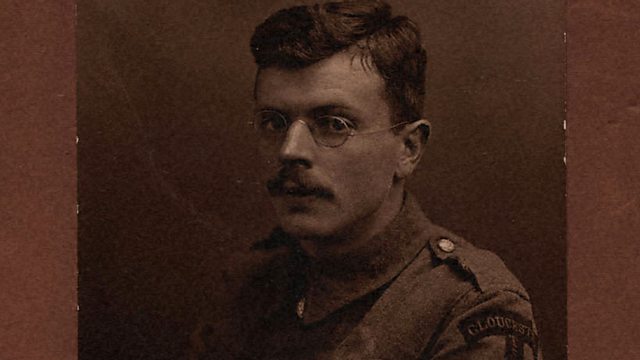 Gurney - In Flanders
Gurney fought during the war and died in 1937, this is one of the works he wrote while on active service.
Elgar - Carillon
Written to show solidarity with Belgium after the German invasion.
Elgar - The Spirit of England
Composed in 1916-17 as a war requiem. The three parts of The Spirit of England were first performed together in Leeds on 31 October 1917.
Elgar - Violin Sonata
Written in 1918 just before the war ended, when Elgar was depressed by the effects of the conflict – it is more introspective.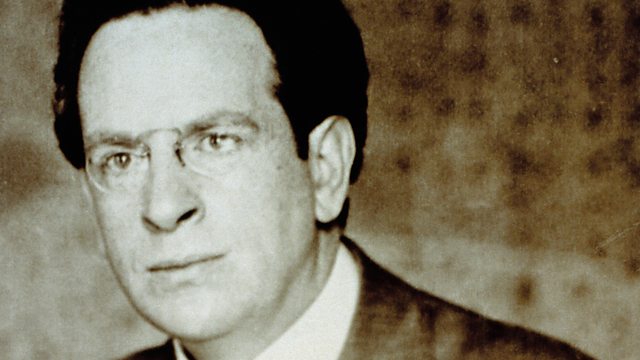 Vaughan Williams - Symphony No. 3 'Pastoral'
Vaughan Williams served as an ambulance driver in the war, this symphony can be heard as a 'war requiem'.
Foulds - A World Requiem
Composed after the war as a memorial to the dead of all nations, premiered at the Royal Albert Hall in 1923 on Armistice night by the Royal British Legion, and repeated in 2 consecutive years, forming the first Festivals of Remembrance.
Nielsen - Symphony No. 4 'Inextinguishable'
Written during the upheaval of the war from 1914-16. Nielsen explained it as the 'inextinguishable' forces of Nature beginning again if the whole world was to be destroyed.
Debussy - En blanc et noir
Although Debussy insisted the work was not a comment on the first World War it was never far from his thoughts. The 2nd movement is dedicated to a French army officer killed in action.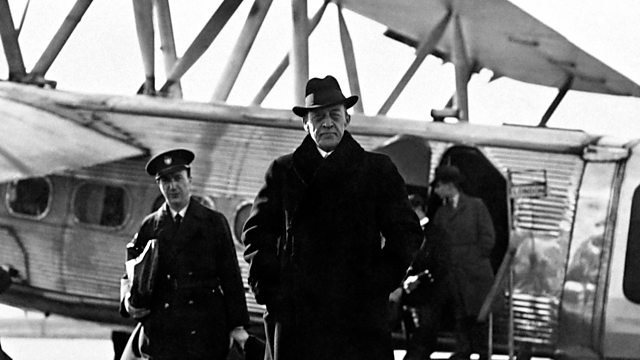 Rachmaninov - All-Night Vigil
Written in 1915, the first performance given as a benefit concert to aid the Russian war effort, this work, based on the Russian Orthodox liturgy, can be seen as his response to the war.
Ravel - Tombeau de Couperin
A poignant homage to both Baroque French music and friends of Ravel's who died during the war.
Rudi Stephan - Music for Orchestra (1910)
Rudi Stephan was a German composer of great promise, who was killed in action 1916 on the Galician front.
Ives - From Hanover Square north, at the end of a tragic day, the voices of the people again arose
Charles Ives wrote this in response to the news of the sinking of the Lusitania.