Celtic harps, graphic scores and an array of international stars can only mean one thing – a return to the Glasgow Improvisers Orchestra (GIO) festival. And this year we've commissioned its leader Raymond MacDonald to write a piece for someone with whom he's built up a close musical relationship – American pianist Marilyn Crispell.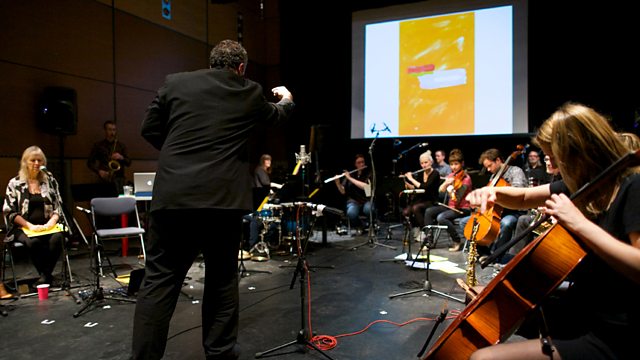 GIO festival. Pic: Alex Woodward
We put Marilyn and Raymond in a room with journalist Brian Morton before the gig to talk about the piece, which Raymond says has its roots in their very first conversation together. Titled 'Parallel Moments', it explores the nature of what it means to play freely improvised music in the context of a large group. And Raymond has been as busy with his paintbrush as with the composer's pen for this piece, creating bespoke 'wildcard' graphic scores for each of the musicians, with personalised musical or visual cues including scraps of Brotherhood of Breath tunes and artwork from past GIO albums.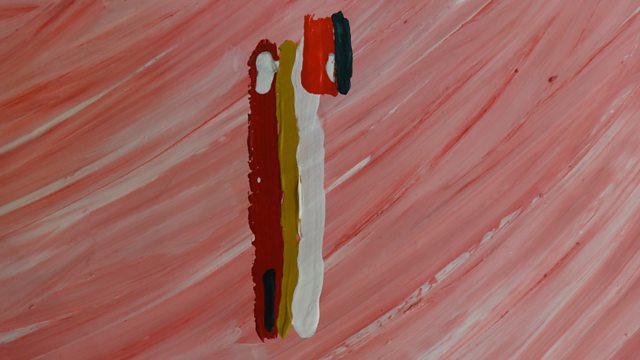 Rather than telling the musicians what to play, Raymond's craft is in creating a framework for GIO's improvising. Given that there are 26 of them, the beautiful and cohesive textures that emerge are all the more magical – Marilyn describes the opening sequence, built out of layered loops within the orchestra, as a 'musical meditation'. She is keen to 'avoid the tedium of hearing too much of one particular sound' and this is definitely reflected in her understated, group-oriented approach at the piano. The vocals of Maggie Nicols and Cliona Cassidy (an opera singer by day) are especially enchanting, at either end of the piece, and listen out too for the odd renegade intervention!
We start this week with an interview from the Jazz on 3 archive with pianist and composer Stan Tracey, who died earlier this month at the age of 86. Often referred to as the 'godfather of British jazz', through his long and varied career Tracey helped forge a distinctively British jazz sound. Recorded in 2006, Tracey discusses a less well-known aspect of his musical output - his explorations of free improvisation. We'll also hear from two of his collaborators: reeds player John Surman and pianist Keith Tippett.
And we'll be playing a piece of Stan's, recorded live for Jazz on 3 a few years ago, on next week's programme, alongside our roundup of the best albums of the year.
Before that, join me for GIO from 11pm on Monday 16 December or listen online for seven days after broadcast. 

Jez
If you have comments about the show, or requests for music you'd like to hear, do get in touch at jazzon3@bbc.co.uk or on Twitter '@BBCJazzon3'.