CD of the Week - Murray Perahia
Looking through the menu for my current week on EC, two highlights shine out with particular brightness for me. Firstly there's my CD of the week, stumbled upon quite by accident (as many of them are…I tend to find them while looking for other things): it's Songs Without Words, by the pianist Murray Perahia. My first reaction: what a lovely idea…not just a huge volume of Mendelssohn miniatures (nice as that would be) but a compilation inspired by those works, including many other pieces with a lyrical quality – transcriptions of Bach by Busoni, transcriptions of Schubert by Liszt. I think these are quite testing pieces for a pianist. To create a singing line of melody on this percussive, mechanical instrument can be a great challenge. I know that Murray Perahia has this skill in abundance, because during my student years I went to hear him perform the Berg Sonata. I was studying the piece and finding that although I could hear the intertwining melodies quite clearly – including all the inner parts - it was very hard to project them.  "You mustn't make it sound hysterical," one teacher warned me. Perahia made the piece sound beautiful and melodious, the very opposite of a nest of vipers, and I'm not sure I ever heard a better interpretation.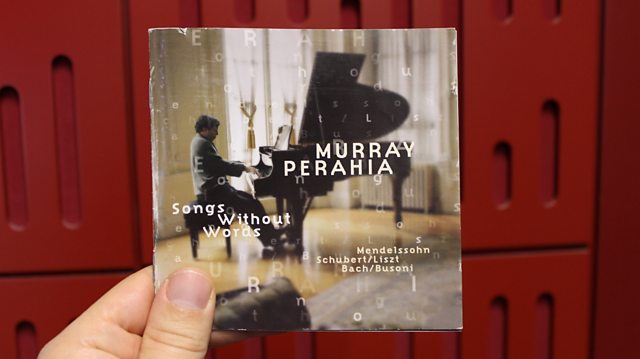 Murray Perahia - Songs Without Words
Philip Pullman
I was recently introduced to the idea that melody in music can be akin to narrative in literature…an interesting idea from my former studio guest, Julian Barnes. And I'm looking forward to welcoming another great writer into the studio this week: Philip Pullman. I'll have lots to ask him about his trilogy, His Dark Materials, and his writing career in general – and it looks as though his musical choices will make interesting listening. Very eclectic. Hope you can tune in.
As ever, if you'd like to get in touch please feel free to leave a comment or get in touch via email or Twitter:
Email: essentialclassics@bbc.co.uk
Twitter: #essentialclassics