BBC Symphony Orchestra sub-principal viola Phil Hall reports from the Orchestra's Middle and Far East tour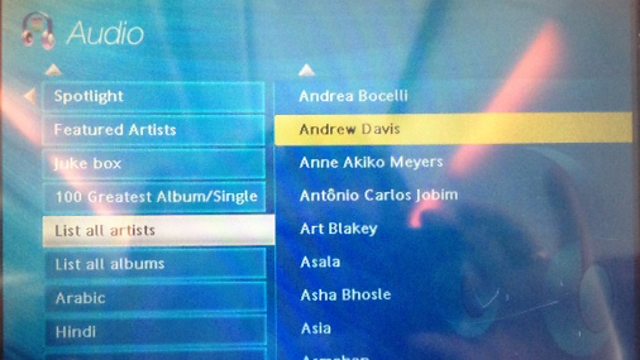 Up in the air - Sir Andrew Davis
Last November the BBCSO played a concert in the Sultanate of Oman and I mused in these pages that with the development of new concert halls in that region it could be the beginning of a new tour circuit. Well, almost a year later we are back in the Gulf States playing this time in Doha which is celebrating a year-long cultural exchange between the U.K and the State of Qatar. These concerts have been added to the front of a 2-week whirlwind tour of Japan, South Korea and Taiwan. Sir Andrew Davis is at the helm and we shall be exporting almost entirely English fare. Appropriately enough on board the flight I am pleased to notice that not only is our Conductor Laureate featured in the on-board Audio entertainment but that our concerts are advertised as a must-see in the 'Events in Doha' this month.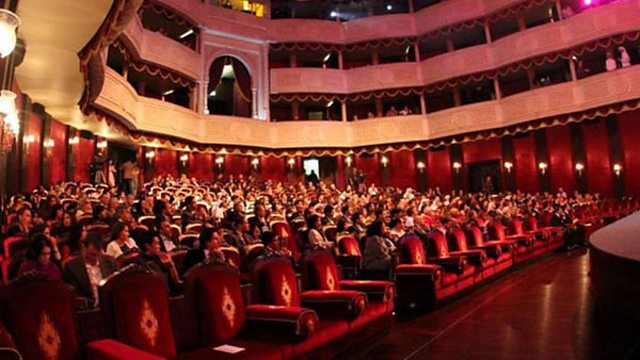 Plush seats - the Katara Opera House
After recovering from the flight by bashing sand dunes in the desert and riding camels, the orchestra enters the Katara Opera house to rehearse. Opened only three years ago, it is a beautiful Arabesque building though rather small by some standards, seating 550 and putting myself and Derbyshire bassoonist Julie Price in mind of Buxton's opera house, only slightly smaller. The acoustics are bone-dry but the orchestra works hard to lengthen notes in the
Cockaigne
Overture and warm up Britten's
Young Person's Guide to the Orchestra
. But  huge leaps of imagination are required in Vaughan Williams's
London
Symphony to create an atmosphere of a cold Bloomsbury in November in a roasting Arabian peninsula! Our efforts are rewarded with a standing ovation from a full house led by the culture minister, His Excellency Dr Hamad Bin Abdulaziz Al-Kuwari, and we return the compliment by whipping up the Storm from Britten's opera
Peter Grimes
.  Sir Andrew Davis warns the audience we will be playing it again tomorrow, along with the other
Sea Interludes
.
The next day they too go down a storm (sorry) as do leader Stephen Bryant's performance of The Lark Ascending and Elgar's Enigma Variations (how many times must Andrew Davis have conducted this?! Maybe I'll ask him on the 10-hour flight to Tokyo on which we are about to go, straight from the concert). Hmm... 90 hot and thirsty musicians in a 'dry' airport for 3 hours after a concert... could get interesting ...