Rupert Brun, Head of Technology for BBC Radio, invites you to participate in a surround sound experiment with BBC Radio 3 and BBC R&D.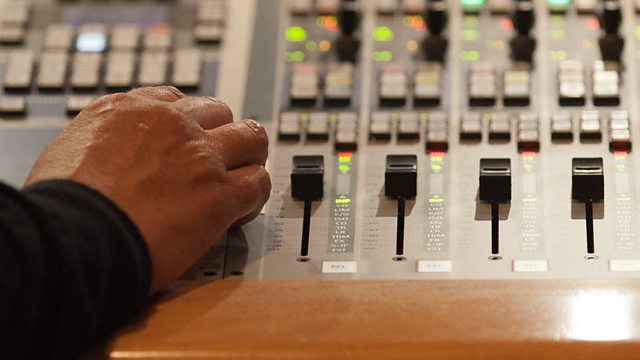 What's happening?
We will make some of the BBC Proms concerts available in surround sound this summer. To hear them you will need an internet connection, a computer with a suitable web browser, a surround sound card or HDMI output and a surround sound system with at least four speakers. You can find out more about the technical requirements by reading the FAQ.
Radio 3 Audio Innovation
Radio 3 always tries to bring the listener at home an exciting, immersive experience when listening to live concerts. We began with stereo broadcasts in 1958; in the 1970s we experimented with quadraphonic sound and more recently have offered wide dynamic range high quality stereo (HD Sound) and binaural presentation (surround sound in headphones). In March of this year we delivered concerts from London's Southbank in surround sound to the web browser. For the BBC Proms this summer we are happy to offer the concerts in surround sound delivered over the internet and playing in your web browser. This is an experiment so it may not work for you, if you just want to listen to the concerts in the normal way, you can enjoy them here.
What will you hear?
The Proms surround experiment aims to create a listening experience close to the one heard by the audience in the unique acoustic of the Royal Albert Hall-an invitation to the concert for those unable to be there.
We have chosen to use 4 channels as our operational setup is based on the stereo balance heard on all the Radio 3 platforms. We are trying to create a surround experience using all the microphones we normally use with the addition of others placed in various positions around the hall to offer a sense of the space and acoustic. The stereo and surround mixes are both created by the Radio 3 balancer in our sound vehicle outside the hall, Sound 3.
What do you need?
You will need a computer with an HTML5 compatible browser (such as the latest version of Chrome) and a means to replay surround sound. If you set up something specially to enjoy the experiment you don't need to worry about the centre or LFE channels as we won't send any audio to them, but some systems with small speakers put all the bass through the subwoofer in which case you will still need it connected. There are detailed instructions in the FAQ.
What new technology is being used?
There is a new standard for HTML, the language that operates the World Wide Web, called HTML5. It includes an Audio API (application programming interface) which for the first time allows a web browser to play surround sound without the need to download and install additional software. It also includes the Mediasource API, which enables us to use MPEG-DASH, a new standard for media delivery, to get the data to you. Not all web browsers fully support HTML5 (particularly the Mediasource API) yet; we have tested the experiment using Chrome under Windows 7 and Mac OSX, but it might work with other combinations of computer and browser.
How can we give feedback?
You can give feedback by commenting to this blog, or on Twitter using hashtag #BBCProms4.
What if it doesn't work?
As this is very experimental I'm afraid we can't give you individual help getting it working; if you can't make it work or just don't like it, please let us know, and you can always listen using our high quality HD Sound internet stream.
There is a test player which lets you check you have everything working with the correct sound coming from the each speaker before the concert starts, you will find it here.
Once you are ready to listen, the player is here but remember it will only play during Proms concerts from the Royal Albert Hall. I hope you enjoy the experiment!
TV Proms
All Proms broadcast on TV are in 5.1 surround sound.