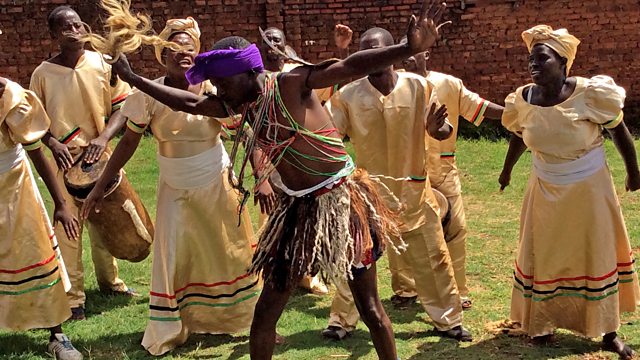 We're recording in Malawi's capital Lilongwe, in the cramped back room of a music centre that acts as a focal point for young people and today also functions as a church. In breaks between loud preaching and gospel hymns we record some of the most wonderful, vibrant and inspiring musicians I have heard during our Africa travels.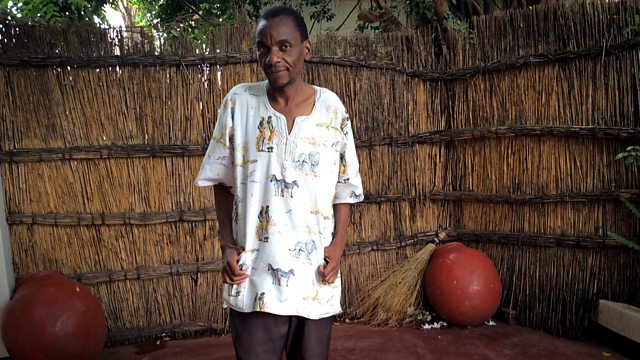 Waliko Makhala
Waliko Makhala (above) is our musical guide; he's an ethnomusicologist working at the Malawi Broadcasting Corporation. He tells me this country is rich with music from the various people that have settled here from across Africa, and that at his last count there were over a hundred different types of dance in the country. I'm not surprised when I hear this - it's hard to stand still listening to the music that propels itself with constant rolling rhythms.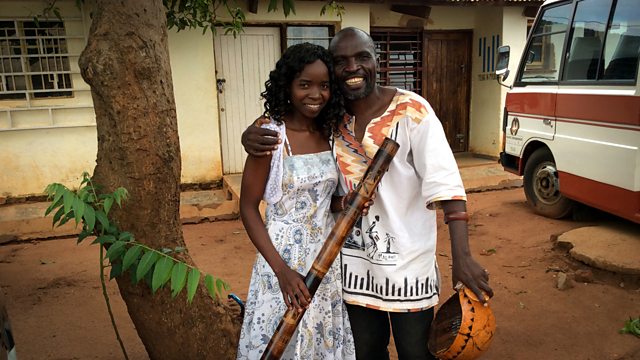 Charles Chavala Mkanthama and Avelyn White (above) introduce us to Township Jive, a sort of post-colonial music for Malawi as a self-governing country where dances from the village are brought into the mainstream.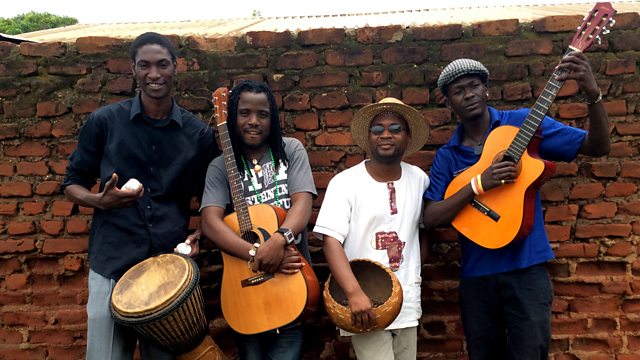 Next we meet
Nyandoro and the Black souls
(above). The founder member of the group Nyandoro Mthenga says he meets people who want to hear the real sound of Malawi, but that many Malawian musicians are too busy imitating hip hop, rap and other influences from America to practice 'unpopular' traditional music. But there's a distinct and growing appetite for this music, both in Malawi and further afield.
The Kang'oma cultural troupe are a product of this, created as part of a legacy from a national cultural troupe formed in the eighties to unify the country and reinforce the variety of cultural heritage that exists.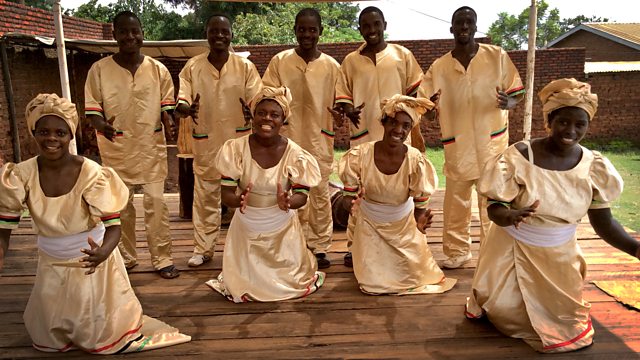 They perform Ingoma from the Ngoni tribes that settled in central Malawi and Vimbuzu (a healing dance) from the Tumbuka in the north.
Many of the musicians are so keen to be heard that they have travelled from rural areas to meet us. Although recording studios exist in Malawi and are growing, the infrastructure to record, promote and distribute this style of music seems fragile and inaccessible for many independent roots musicians.
In addition competition from western urban music overcrowds the market. It seems someone needs to champion this beautiful and uniquely Malawian sound. If there's one thing I'll do following this trip, it's that.
Laura