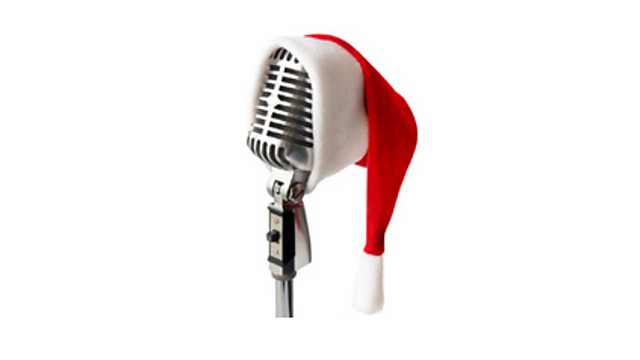 'Tis the season when Jazz on 3 looks back at the year that was; to help me sift through the best albums of 2013 are
Guardian
critic
John Fordham
and Jazz FM's
Helen Mayhew
. And what a bumper crop: Pat Metheny's Tap, his reading of John Zorn's Book of Angels, through-composed analogue electronica from Dawn of Midi and Kit Downes' Light From Old Stars, inspired by a chance meeting with an astrobiologist.
Appropriately for the season, trumpet features heavily in our selections. One of the stand-out releases for me was trumpeter Arve Henriksen's haunting album Places of Worship, inspired by ruined churches and abandoned cathedrals from the fjords of the north to the shores of the Mediterranean. There have been comparisons to Miles Davis' Sketches of Spain - it's certainly an evocative, haunting album and as John points out, Arve's use of trumpet to stand in for the human voice recalls Mile's evocation of a solo singer in Solea.
Meanwhile, Helen was moved by another trumpeter, Kenny Wheeler. His album Mirrors features settings of poems by Stevie Smith, Lewis Carroll and W.B. Yeats, performed with the help of a 24-piece choir. This is the first time that Wheeler has written for choir, which becomes a powerful instrument in his hands, the voices establishing a wash of sound underneath the piano, sax, bass and drums of his quintet.
Sadly, 2013 also saw the passing of several great musicians including the UK's own Stan Tracey just a few weeks ago. A live recording by Stan from the Jazz on 3 archives closes the show. John Fordham remembers Stan's down to earth practicality and sense of humour, as well as a friend's aghast description on seeing him perform for the first time, in a duo with Keith Tippett: "like two wizards hurling spells at each other".
So join me on the night before the night before Christmas: Monday 23 December at 11pm, or listen online for seven days after the broadcast.
From everyone here at Jazz on 3, have a Merry Christmas and a Happy New Year.
Jez
If you have comments about the show, or requests for music you'd like to hear, do get in touch at jazzon3@bbc.co.uk