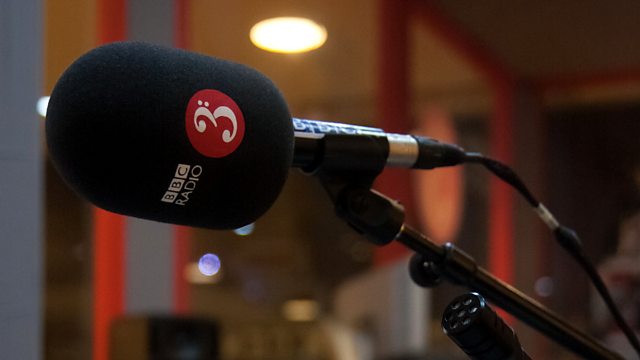 Last week the quarterly UK radio audience figures (RAJAR) were released for April – June of this year (Quarter 2), with some fantastic news for Radio 3. Last quarter our overall reach, at 2.12m, was the highest in 3 years. I'm delighted to say that our reach has now increased to 2.20m, the highest in 5 years, and a record for Quarter 2.
Many of Radio 3's individual shows performed excellently in a quarter where we brought listeners some remarkable broadcasting, from Stratford to Aldeburgh, Hay and The Great Escape festivals. Breakfast and Essential Classics were particularly strong, with record-breaking audience figures. Firm favourites Composer of the Week and In Tune also continue to flourish.
New additions to the Radio 3 schedule have been very successful, including introducing longer pieces of music into Breakfast and playing contemporary classical music in some of our mainstream programmes, such as our 'Open Ear' concerts in the main evening concert slot. And we mustn't forget birds, with the introduction of extended dawn chorus clips on Breakfast, professional musicians 'duetting' with nightingales deep in the Sussex countryside, and a rare performance of Messiaen's Catalogue d'Oiseaux interspersed with birdsong recordings along the Suffolk coast – an example of our ability to take the time to let things happen.
Listening figures are also up for our new programme The Listening Service, in which presenter Tom Service embarks on regular journeys of the imagination, exploring various aspects of music. New-look Monday night jazz show Jazz Now, which launched in April fronted by saxophonist Soweto Kinch, vocalist Emma Smith and trumpeter and broadcaster Al Ryan, is also thriving, as is the recently revamped Late Junction programme.
As Radio 3 prepares to celebrate 70 years since its launch as The Third Programme in 1946, we will be looking both to the past and the future to maintain and grow our longstanding reputation as a cultural pioneer. These brilliant RAJAR results are testament to Radio 3's immense value as a rich, diverse and imaginative hub of ideas, poetry, drama and – of course – great music from around the world.