I became a Google Glass Explorer in June and have been having a lot of fun trying it out, both in music and also in "normal" life... as if I dont have enough to do in my day job in the orchestra...! Google Glass is basically a hands-free telephone with a photo and video capacity. I have used it whilst practising, teaching, warming up onstage, feeding kangaroos in australia, even during a photoshoot for Vogue! But my main aim is to try and raise the awareness of classical music with Glass and bring what I love so much to a wider audience - to people who love all new technical gadgets but who might not otherwise go to a classical concert, let alone have heard a french horn before.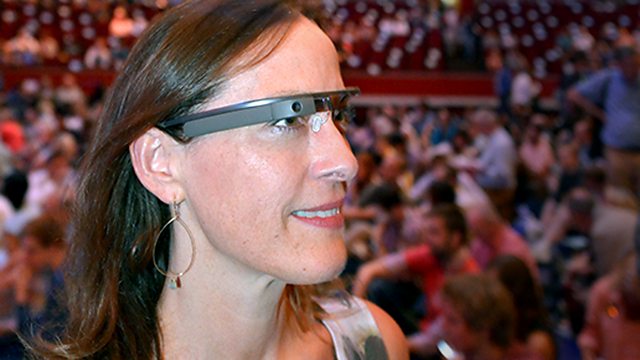 So when I was in London this summer I had the idea of showing what happens on and offstage and also outside at the Proms through Google Glass. Luckily the BBC also liked the idea and suggested the National Youth Orchestra Prom, which, as an old (literally...) NYO member, I was thrilled about!
It was not without its challenges - I filmed so much that I had to keep finding a socket to recharge my Glass. I got some very funny looks from the Promenaders whilst wearing them in the Arena. It was also hard to edit the film as there were so many wonderful moments that it was painful to cut any of them out.