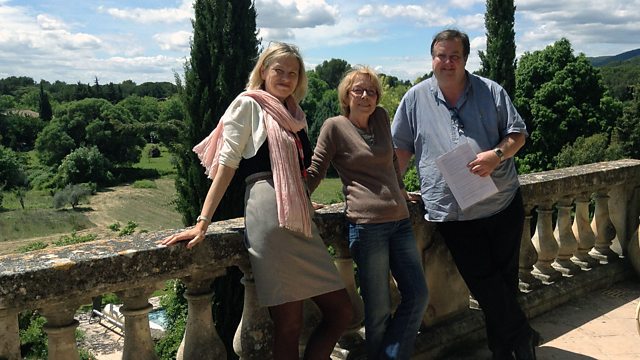 (l to r) Producer Karen Holden, Catherine Camus, Andrew Hussey
Professor Andrew Hussey is presenting a forthcoming documentary about Albert Camus's seminal novel, L'Étranger (The Outsider).  
I first read Camus - The Outsider, of course - at the age of 16. I wasn't particularly interested in literature but I'd seen references to Camus in the New Musical Express, and that was enough to attract my attention. As soon I started reading the novel, I was gripped - not so much by the story (there isn't one really) but by the atmosphere: Algiers was a steamy city, sun, boredom and sex. And then the mystery of the killing of the Arab. It's still a mystery and that's the whole point of the book.
 
Fair to say that Camus changed my life - I began to immerse myself in French literature, much to the surprise of my teachers, and began the journey, via various degrees and travels, that ended with me becoming a professor of French.
Camus has been with me every step of the way. Not just professionally. There is deep wisdom in Camus's philosophical writings that I have always turned to in difficult times. A wisdom and a nobility, too.
It has been an adventure tracing Camus back to Algeria - I have visited Algiers several times and noted how people's attitudes are now softening towards him - there is a new generation of Algerians who, rather than seeing Camus as the colonial enemy, see him as one of their own.
Most startling of all while making the programme was meeting his daughter Catherine Camus. Now in her sixties, she has her father's leonine features and soft eyes. She lives with a tribe of dogs in Camus's old house in Lourmarin. It was an extraordinary and very moving experience to be talking with Camus about her father in a garden overlooking the same landscape that Camus had loved ...
Albert Camus: Inside the Outsider will be broadcast on Radio 3 on Sunday 3rd November. Follow this link for full details.
Radio 3 Camus Weekend