Settling an old score: Frank Zappa's 200 Motels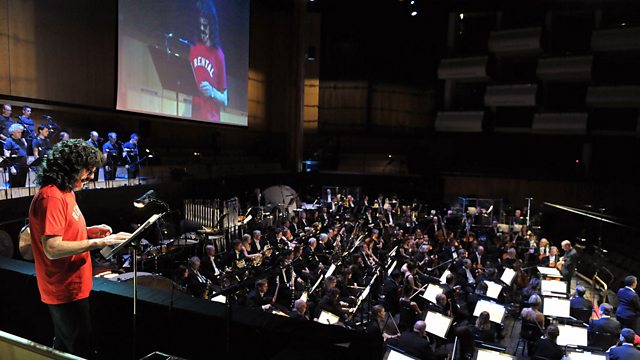 200 Motels: Tony Guilfoyle as Frank Zappa(c) Chris Christodoulou
'Weirdness…a lot of profanity, I just think it's going to be bonkers.' 'I'm expecting the unexpected, that's all I ever expect from Zappa, something bizarre.' - Just a couple of comments from two of the numerous fans who travelled from all over the country, and beyond, to hear the UK premiere of Frank Zappa's colossal 200 Motels at London's Southbank Centre.
Before the concert, the Southbank Centre was buzzing in anticipation: not many of us had been to a classical music concert 'suitable for audiences aged 18+' before. Die-hard fans in their Zappa t-shirts and piercings chatted at the bar with equally die-hard Zappa fans in pressed suits, while long-haired rockers reminisced about watching the man himself to excited young fans who weren't born when he died.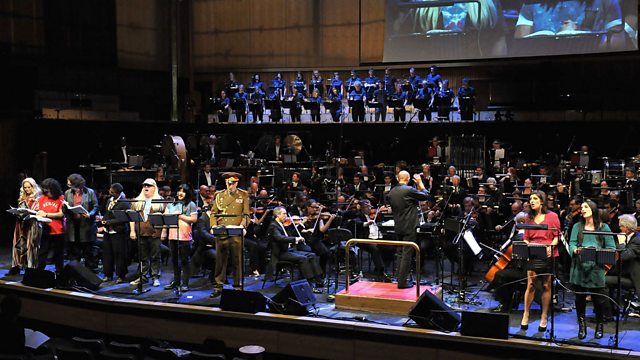 (c) Chris Christodoulou
A cult classic on film and on record, 200 Motels is a suite from the orchestral soundtrack to the American composer's surrealist documentary film about life on the road as a rock musician with his band The Mothers of Invention, featuring Larry the Dwarf, Cowboy Burt, groupies, macrobiotic food, tie-die shirts and tuna 'samwiches.'
More than 40 years after it was banned from live performance in the UK on grounds of obscenity: you can hear it on Radio 3 this Saturday at 10pm.
The sold-out concert was renamed '200 Microphones' by our balancing engineer who mixed the full forces of the BBC Concert Orchestra, Southbank Sinfonia, London Voices and a large cast of rock musicians, singers and actors, plus food critic Jay Rayner as Bad Conscience and Jessica Hynes (Spaced, 2012) as Good Conscience.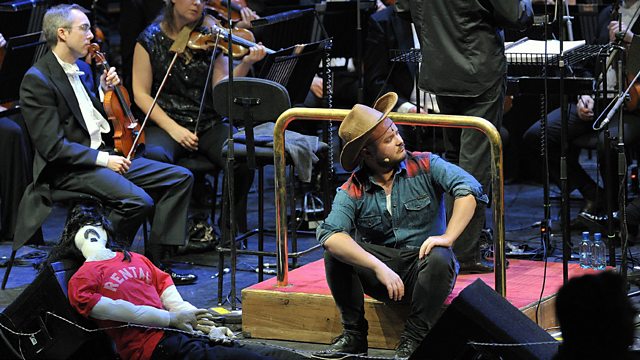 200 Motels with Brendan Reilly as Howard (c) Chris Christodoulou
Hear and Now's Tom Service is joined by author Ben Watson, who makes the case for this work as Zappa's misunderstood masterpiece. So is 200 Motels 'filth for filth's sake' or a misunderstood masterpiece? We'll let you decide.
One of the music events of the year, 200 Motels is part of the Southbank Centre's Rest is Noise festival. Listen to Hear and Now on Saturday 9th November at 10pm and tell us what you think #BBCR3.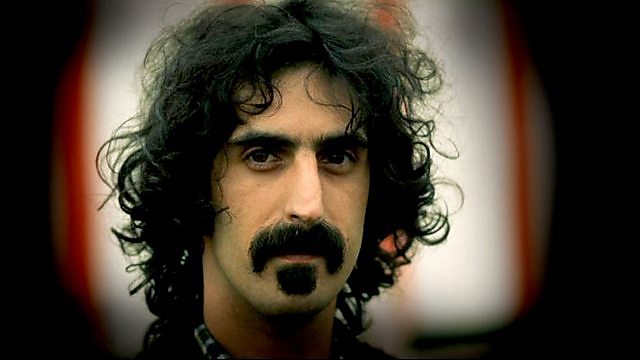 Frank Zappa