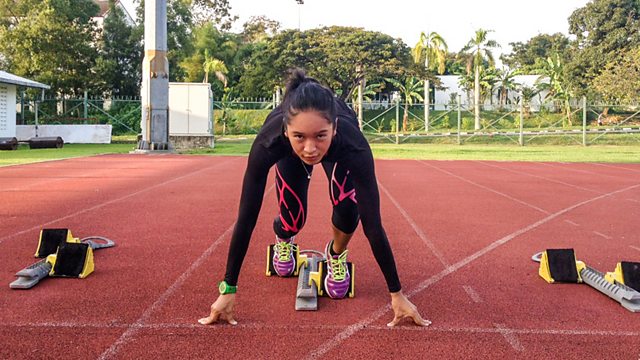 Brunei - Maziah Mahusin
One of the real pleasures of producing the Heritage Tracks for our musical tour of the Commonwealth is the discovery of so many fascinating people and stories. Two young women come to mind: the Bruneian 400m runner Maziah Mahusin and Pakistani swimmer Kiran Khan.
In our interview, Maziah described how proud she was to be the first female athlete to represent Brunei Darussalam at the Olympics (London 2012), carrying the flag for her country at the Opening Ceremony and breaking a national record. After that, everything changed; she'd been considering giving up running because of the precariousness of a career in athletics and the loneliness of being the only woman training among the male athletes. These days, however, she's stopped in shopping malls to sign autographs and at every training session a cluster of young girls gathers to run around and around the outside of the track as she trains, wanting to be just like her. Maziah will be in Glasgow this summer, inspired to renew her commitment to her sport. Hear her choice of Heritage Track on this Friday's broadcast of World on 3.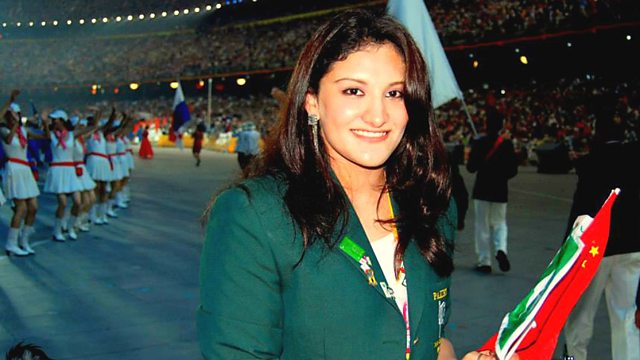 Pakistan - Kiran Khan
Kiran Khan is one of Pakistan's first female international swimmers. From a studio in Lahore, she spoke about the challenges of being a professional female swimmer in a Muslim country and feeling a responsibility to be a positive role model to other women, as well as a celebrity figure. She returned again and again to the importance of the love of her family and those who support her, particularly her father, who always dreamed his daughter should fulfil her dreams and become an inspiration to others. You can hear Kiran's inspirational Heritage Track during the April 4th broadcast of World on 3.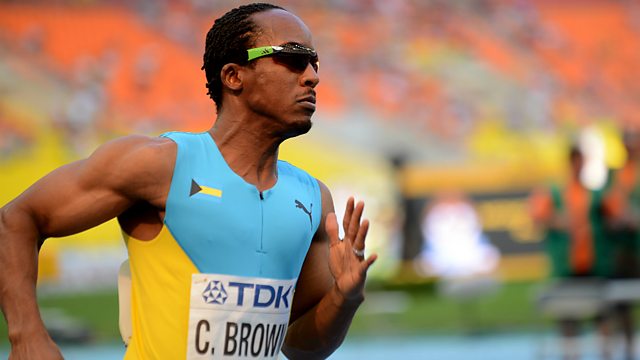 Bahamas - Chris Brown
There have been many other stand-out moments for me. Sprinter Chris Brown, a triple Olympic medalist, revealed that as a young boy he had been the champion drummer on the Bahamian island of Eleuthera, so music has always been central to his life.
Athlete Chris Brown introduces a track by John Chipman and his Junkanoo Champions.
Grenadian writer Jacob Ross used his Heritage Track to reminisce about the education he received under British colonial rule in the 1960s and 70s; as a small boy he was much more familiar with the British seasons than those of the Caribbean, although he had never left Grenada! Hear Jacob's Heritage Track during World on 3 on April 25th.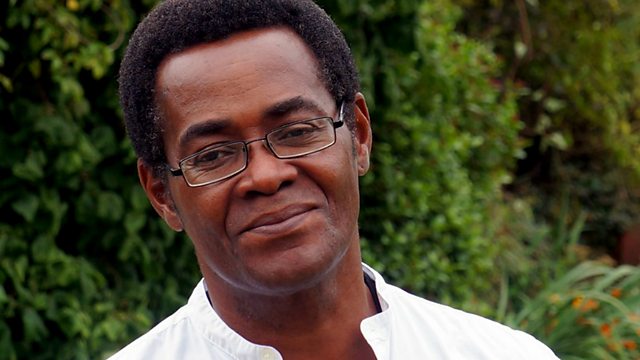 Grenada - writer Jacob Ross
In this series we're exploring the music of the Commonwealth but much more besides: we're gathering snapshots of people's lives and echoes of the history of the Commonwealth- all told in the time it takes to play a single track.
Serena Field
Commonwealth Connections collection - listen to the heritage tracks and watch videos from the journey so far.