Peer into your crystal ball and the future of British Jazz might look something like this, as we're heading to Manchester to bring you four of the UK's very best emerging bands in association with BBC Introducing. Over the last few months, along with 6 Music's Gilles Peterson and Radio 2's Jamie Cullum, I've been listening to tracks that have reached us via the Introducing Uploader. The four that caught our collective ear will be sharing the Band on the Wall stage tonight.
Bristol-based quintet Moonlight Saving Time open the show, with a mix of soaring lyricism and contemporary grooves. There's something of 1970's Latin jazz-fusion about their lilting feel, so it's appropriate that they cover Chick Corea's 'Open Your Eyes, You Can Fly', bringing things up to date with splashings of hip hop and Afro-Cuban style.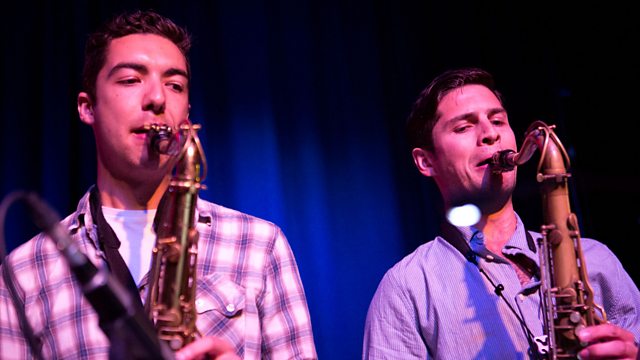 Alam Natho and Jon Shenoy, Twelveheads
Twelveheads are next and they explore darker territory, with a two tenor sax front line that weaves distinctive textural soundscapes. Then another gear shift for Metamorphic, who blend folksy themes with hooky rhythms; pianist Laura Cole's compositions tell stories that capture you from their first moments.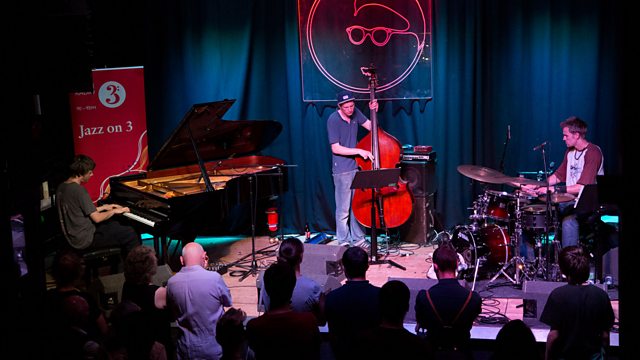 Dominic J Marshall'€™s trio
Last, but by no means least, Dominic J Marshall's trio close what has to have been one of the strongest BBC Introducing showcases Jazz on 3 has hosted so far. The young pianist offers a refreshing take on the acoustic trio, cherry-picking influences from the vast heritage of jazz piano, right through to modern day hip hop.
Join me for these exciting performances from 11pm on Monday 5 August or listen online for seven days after broadcast. Remember where you heard them first. And if you like what you hear, tune in to Gilles Peterson on 6Music and Jamie Cullum on Radio 2 to hear more over the coming weeks.
Jez Nelson, presenter, Jazz on 3
If you have comments about the show, or requests for music you'd like to hear, do get in touch at jazzon3@bbc.co.uk or on Twitter @BBCJazzon3.