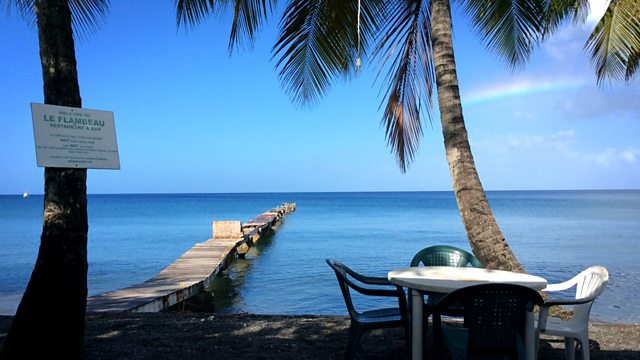 If you have watched the Pirates of the Caribbean film then you will have seen Dominica, the nature Island and one of the most breathtakingly beautiful places I've ever seen.
It was only a short forty-five minute flight from the glamorous beaches of St Lucia but the atmosphere here is rural, green and very lush.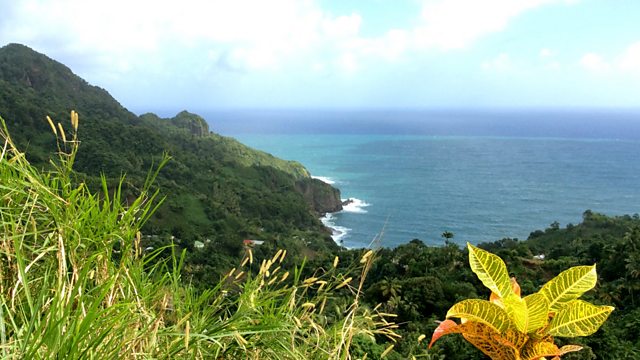 Like many people here, Isma Alie, the most famous accordion player on Dominica, is a farmer. He lives in a tiny village, literally at the end of the road, cut off by sea cliffs, growing bay trees and selling the oil for disinfectant. Jing-ping is the national dance music of Dominica and is still popular at festivals and carnival time in Dominica in local communities.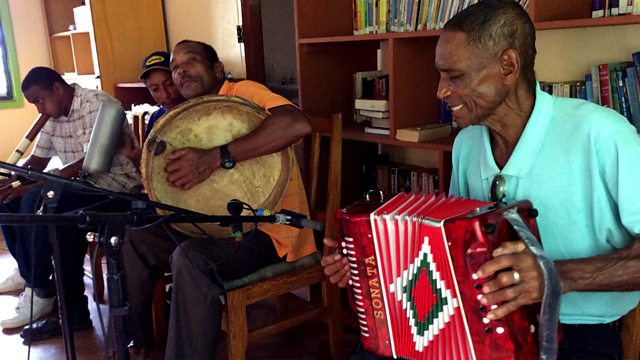 His son and grand-son are both in the group and Isma tells me he expects great things from his great-grandson who is showing signs of being musical at 5 years old. We encountered a mixture of instruments, watch out for the
boum-boum
, an instrument which bears a resemblance to a drain-pipe and does what it says on the tin! 
Lindsay