As the BBC Concert Orchestra prepares to explore the mixed-up, show-off world of the 1980s in a concert at the Queen Elizabeth Hall next Saturday, with Paul Morley and Anne Dudley, founder members of pioneering pop conceptualists Art of Noise, we asked composer Andrew Poppy, whose music will be performed in the concert, for some thoughts and memories of the 1980s.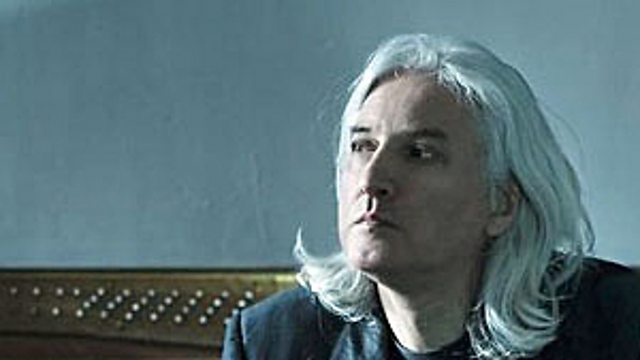 Andrew Poppy
Who were your musical influences in the 1980s?
Philip Glass: the patterns, the process, the attitude and energy.
Fela Kuti: the groove, the textures, attitude and energy.
How would you describe your music?
A dancing machine rhythm meets romantic dynamics.
What was it like being part of ZTT in the 1980s?
It was amazing. As a creative artist you need breaks, opportunities to develop what you do. This requires acts of faith from other people. Trevor Horn, Jill Sinclair and Paul Morley gave me that. The label's offices were inside the already legendary Basing Street studios which were re-branded as SARM West. The building itself had an amazing life. There were always 2 or 3 albums being made there. Such a great sense that things were happening. Things could be done. ZTT was a family business, an independent label but licensed to Island Records probably the least corporate of the major record companies.
What was the inspiration behind 32 Frames for Orchestra?
Apart from Bartok and Debussy and all the pulse and pattern based American music that I had played in the late 70s, the art works of Sol Lewitt and the films of Chantal Akerman were definitely a spark for this piece. I remember the visual art giving me a new perspective on the way this new music could work. But there is no simple answer. When I hear the piece I can hear some of my listening back then: Monk, Mingus.
Almost the Same Shame was originally for piano and electronics, how have you changed it to be performed by the BBC Concert Orchestra?
There is also a version for my band The Sustaining Ensemble. The new version for piano and orchestra is very simple. The music is about a kind of humming or vibration. The piano is a percussion machine and the orchestra is a sustaining instrument. It starts off with a piano solo playing continuous patterns; wanting to sustain. In the second half the orchestra develops some of the texture and colour suggested by the piano. It moves from being sustaining to being more animated and rhythmic.
What would your advice be to young composers today?
Well everyone has to follow their own way. There isn't a formula. Times change. But if you really want my thoughts they would be: don't give up, focus on what you love, do it for itself, not for something else. Write and perform as much as you can but don't wait to be asked. If someone says 'no', find another way to do it! Be open. Work with other people. Explore different ways of being creative. Creativity is the act of play not the demonstration of skill or the laws of a discipline or style. Allen Ginsberg says it better than me:  'Follow your inner moonlight; don't hide the madness.'
If you had to try and sum up 80s culture to you, in three words, what would they be?
Three words could be Zang Tuub Tuum of course but that would be too obvious. If it's in three then it's definitely some kind of dance. But maybe a dance of the past. The modern dance doesn't divide the beats up, it rides on a continuous pulse. An image could be a wave that's building but breaking.
What is your 1980s playlist?
It's hard to pin it down to a hit list but here is a Top 13 for 2013 of works or albums that I still value and which were either written or recorded, or both in the 80s:
Kraftwerk - Computer Love
Philip Glass - Glass works
The Associates - Fourth Drawer Down
Alfred Schnittke – Concerto for Piano and Strings
Steve Reich - Octet
Grace Jones – Nightclubbing
Holger Czukay – On the Way to the Peak of the Normal
Morton Feldman – Coptic Light
Fela Kuti -  Up Side Down
Giacinto Scelsi - Quattro Pezzi Per Orchestra
Sofia Gubaidulina – Stimmen Verstummen
Prince - Sign 'O' the Times
Talking Heads - Fear of Music