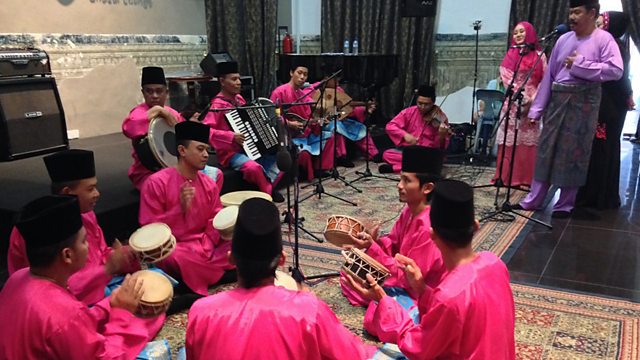 The thing I found most difficult was remembering to take my shoes off whenever we entered the building. As you'll see from the pictures footwear isn't worn inside. Instead the musicians of Yayasan Warisan Johor (or Johor Heritage foundation) sit on the floor in socks and bright pink outfits.
Our hosts in Malaysia's southern state of Johor are a troupe of musicians and dancers who are duty bound to share Malay traditional music with anyone who'll listen.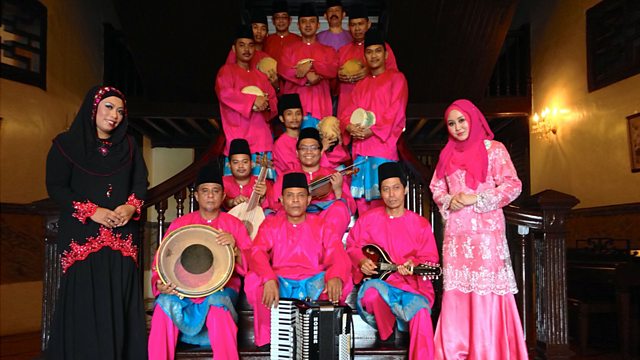 Musical director On Bin Jaafar and marketing man Shafie Bin Ahmad introduce us to Zapin music that arrived with Arab Islamic missionaries in the fourteenth century. It's a traditional dance performed by pairs of men and women. The styles vary depending on what part of the country you're in, and people from Johor are fiercely proud of their own particular style – they use a Malay drum called a Rebana that adds weight to the music, providing strong impetus for the dancers.
We take a break and head outside to the tropical heat for lunch – which is a traditional dish of fish head curry, blisteringly hot chillis and soup.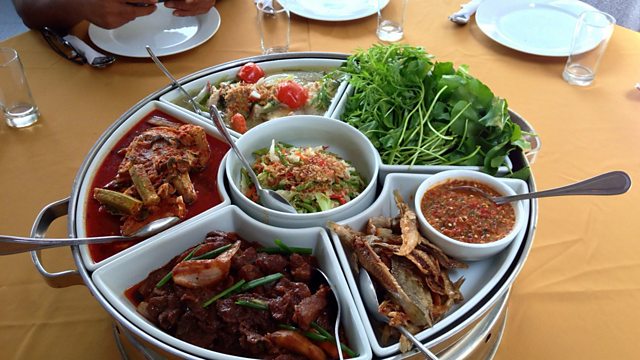 Refreshed and several degrees hotter we sit back down on the rugs inside, greeted by the Yayasan musicians who have changed into shiny gold tunics.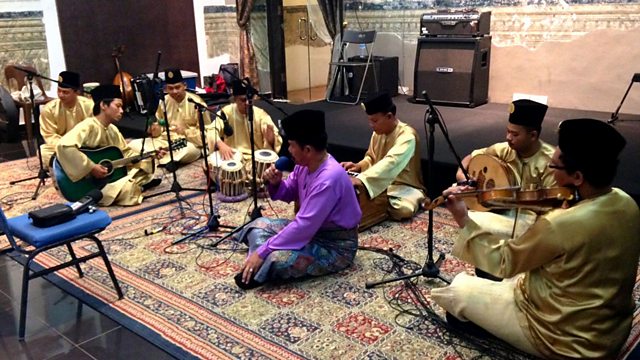 A Rahman Ibrahim sits in the middle and sings 'Siti Payung', a traditional Ghazal song about a woman in a village who is just like an umbrella; an unconventional compliment I think, until Shafie explains that 'she protects people, come rain or shine'. Ghazal came to Malaysia from Persia and is heard nowadays at wedding and official events. It fits in well with the feel of the place, and the wandering vocal lines that curl round the melody remind me of the calls to prayer I hear throughout our days here.
Laura Metcalfe