Introducing Free Thinking 2012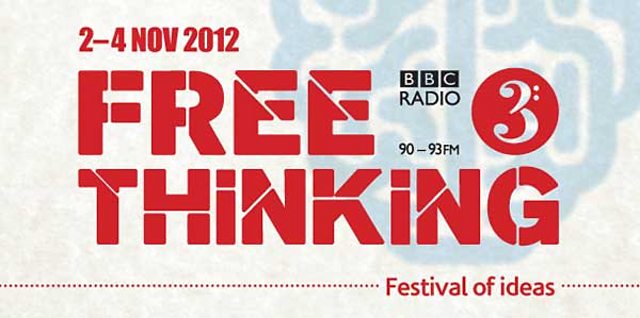 Radio 3 Producer Tim Prosser reveals the plans for this year's Radio 3 Free Thinking Festival
We're delighted to announce that the Free Thinking Festival will be returning to The Sage, Gateshead in November for a packed weekend of debate, talks and performance (Friday 2 Nov - Sunday 4 Nov) and three weeks of stimulating broadcasts on Radio 3.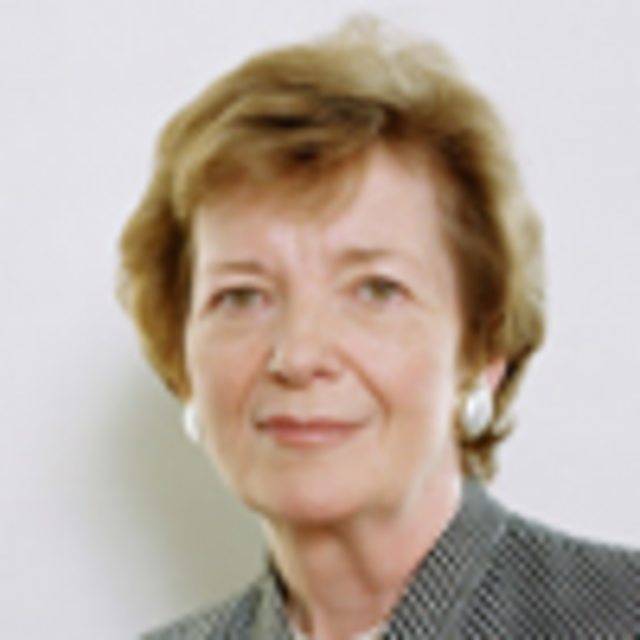 This year's opening lecture will be given by Mary Robinson, former President of Ireland and UN High Commissioner for Human Rights. Now in its seventh year, Free Thinking is a platform for today's innovative and high-profile thinkers from politics, literature, science and the arts, brought together by Radio 3 to debate the ideas shaping our lives. This year's theme is 'Them and Us' and we'll be asking if the world is becoming a more divided place, discussing social inequality, difference and how we define ourselves in relation to others. Key speakers already lined up include Amos Oz, Michael Ignatieff, Philippa Gregory, Tony Harrison, Mona Siddiqui, Colm Toibin, Tom Holland and Lee Hall.
All events are free and we hope you'll want to come to Norman Foster's fabulous concert hall on the banks of the Tyne and join in the debate. Plus there'll be poetry, music and drama. We'll be announcing lots more names in the coming weeks, so do check The Sage, Gateshead website for updates. Free tickets will be available from Friday 17 August.
Mary Robinson, former President of Ireland and UN High Commissioner for Human Rights, will be arguing that female leaders are better placed than men to confront the crises of the 21st Century.
Amos Oz, one of Israel's leading writers, challenges our thinking about the seemingly implacable Middle East divide.
Ian Goldin, former Vice President of the World Bank and now Oxford Professor of Globalisation, questions whether globalisation is a force for good, or the source of an ever more unequal and risky world.
Michael Ignatieff - broadcaster, academic and former Leader of the Liberal Party in Canada, tackles partisanship in politics. Why do politicians treat opponents as enemies, and what needs to be done to restore people's faith in politics?
Mark Pagel, Head of Evolution Laboratory at the University of Reading, explains why we have evolved with so many different languages and cultures. Does the future mean greater diversity, or will humans now evolve to speak a universal language?
Simon Armitage is writing a new drama for Free Thinking to be performed at Baltic and broadcast live on Radio 3.
Irish writer Colm Toibin (Brooklyn, Mothers and Sons) and best-selling historical novelist Philippa Gregory (The Boleyn Girl, The White Queen) discuss their work and ideas in the festival's Books at Breakfast
Muslim theologian Mona Siddiqui and historian Tom Holland discuss what divides Islam and Christianity, and how that impacts upon the world today.
Ian McMillan presents his cabaret of word - Radio 3's The Verb - with guests including Kate Mosse, Don Patterson, and Tony Harrison, who will perform his poem 'Them and Uz'. Plus live music by the Sunderland band The Lake Poets.
The winners of Radio 3's New Generation Thinker Scheme - the search to find the brightest new academic voices with a talent for broadcasting - will discuss their latest research and take part in Speed Dating with a Thinker, where the public can meet them face to face.
Sean Rafferty will host Radio 3's In Tune with live music and guests. Tom Service presents a live edition of Radio 3's Music Matters.
You can book FREE TICKETS from Friday 17 August at www.thesagegateshead.org or call 0191 443 4661. Keep checking for regular updates on new speakers and events. There will be over thirty events over the three days, so plenty to choose from!
To request a free festival brochure email us at freethinking@bbc.co.uk