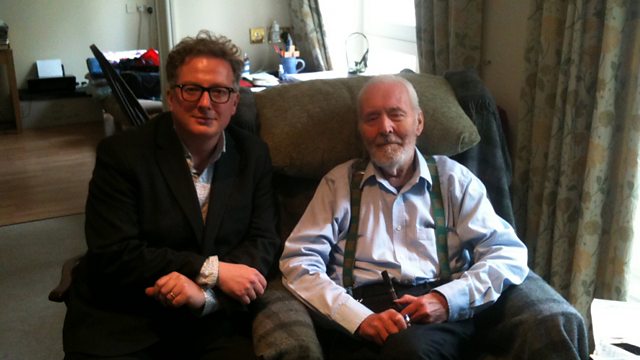 It's no great boast to say you met Tony Benn. Tony Benn wanted to meet everyone, and must have come somewhere near achieving it. By the end of his life, the warm feeling between him and the British public was mutual. That wasn't always the case: some of those paying posthumous tribute now once considered him the enemy within. This country, I suppose, always prefers its rebels in retrospect. Perhaps, when his MI5 file is declassified, it will allow historians to assess the sincerity of these remarks.
Benn's life was spent in a long embrace with the Labour Party - which was sometimes loving, and sometimes had a touch of the Reichenbach Falls. He belonged to a tradition of English radicalism that could trace its roots back to the Civil War – quite separate from the Marxist one that gave Labour its ideological framework. It was a distinction he observed when writing about his greatest political hero, the seventeenth-century social reformer Gerrard Winstanley. ("England is not a free people," wrote Winstanley, "till the poor that have no land have a free allowance to dig.") Benn drew out the distinction again in his last volume of published diaries, which was the pretext for our conversation in November.
Veteran politician Tony Benn shares his views on being portrayed as a 'national treasure'
He'd recently moved into a flat off London's Bayswater Road, into which was crammed the evidence of his political and personal life. The faces of old allies and old enemies – most of whom he had outlived – gazed down from the spines of their memoirs. Under his chair was a copy of Game of Thrones, the spine uncracked. (It scarcely seemed his cup of tea.) By his television was a VHS of The Proud Valley (1940) – the Ealing studios picture in which Paul Robeson plays an American sailor who finds work in a mining community in the Rhondda Valley. It was Benn's favourite film. He would, I suspect, have loved it all the more had wartime restrictions not put paid to the ending of the original script – in which the miners take control of the pit from its owners and run it as a syndicalist co-operative.
He wasn't the easiest person to interview: he gathered up what he wanted from a question and used its material to move to a subject of his own choosing. But those manoeuvres could be telling. I remember his firm, but polite refusal to discuss the future he had imagined for this country as a young man. Anyone who was once young can answer this question, but he wouldn't be drawn - I think because the answer might have made him sound like a Utopianist or a failure. It was probably a wise decision. Some of the strongest images of Benn come from the TV footage of him absorbing the news that he has lost the 1981 Labour Party deputy leadership contest by one per cent of the vote. He did not want this to be his defining moment. And he may yet win that battle with posterity – leaving behind the image of a man who spent his last years encouraging us to use the powers granted to us by democracy – and taking that message from platform to platform, and person to person.
Matthew Sweet