Julian Barnes
 
It is SUCH hard work. Being forced to read great books by interesting people and then having to MEET them…phew! I shouldn't joke. Meeting the Essential Classics guests is one of the most enriching aspects of my work. Every guest brings something new to the table, and it's fascinating to look at music through the eyes of someone who's an expert in a completely different field. Julian Barnes is my guest this week, so yes, I've been reading a fair bit, and enjoying his prize-winning novel The Sense of an Ending. I am very curious to ask Julian about how it feels to win the Man Booker Prize.  I imagine the professional writer's life to be a challenging one: so much loneliness, the strong opinions of critics, the uncertain rewards. Does such a prize change everything? Or maybe just for a little while? And can music help to keep our feet on the ground at such a time?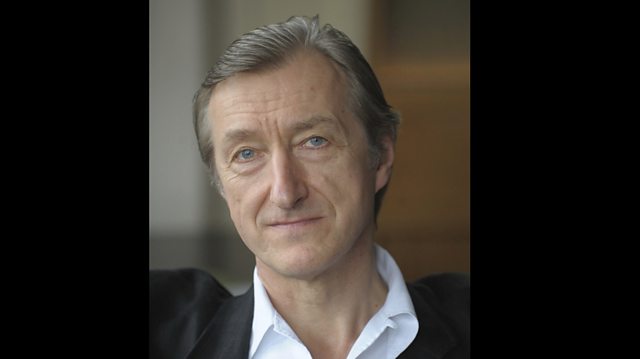 Julian Barnes
(photo: Alan Edwards)
CD of the Week and the Labèque sisters 
Certainly for me, classical music provides a reassuring sense of a stable, positive force in a constantly changing world. The orchestral works of Grieg have a certain comfort factor, I think, without being too sentimental, and that's why I've chosen a set of his complete orchestral music as my new CD of the week – Neeme Jarvi conducting the Gothenburg Symphony Orchestra.
Also this week I've recordings from the Labèque sisters – every single recording, a total gem, and perhaps my favourite of all is the sweetest and simplest, Debussy's Petite Suite (going out on Monday).

BTW, following 'Rob's shed' I thought readers might like to see my own  – "The Hut" – where I work on the programme. I have taken the hint about pictures of Basil, and will not be submitting any in the foreseeable future… ;-)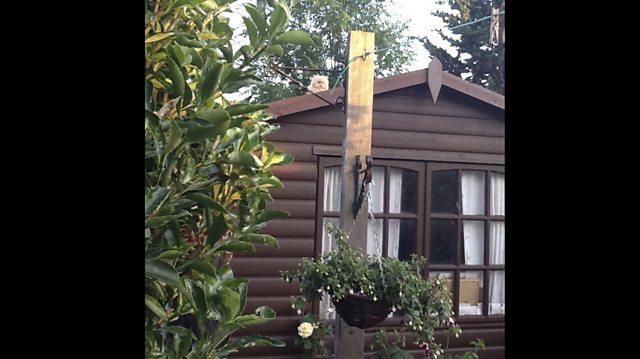 Sarah's Hut
If you'd like to get in touch please feel free to leave a comment or get in touch via email or Twitter:
Email: essentialclassics@bbc.co.uk
Twitter: #essentialclassics