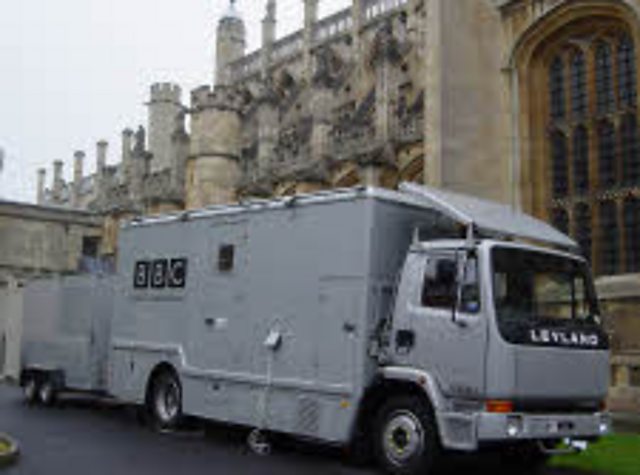 Philip Billson, Series Producer of Radio 3's long-running Choral Evensong, comments on recent technical problems which have affected the broadcasts
As always at 3.30pm on Wednesday I was looking forward to Choral Evensong - this week from New College Oxford. And as usual, due attention had been given to ensuring every aspect of the programme was in good order. Our transmission lines had been tested for a full hour first thing and everything was in place as usual for the broadcast.
As one of the longest running programmes on BBC Radio, Choral Evensong has a track record of broadcasting excellence. So why, you might ask, have there been a few technical hitches in the last few weeks? It would be somewhat less frustrating had there been a single cause, enabling us to concentrate on one particular fix, but it seems the recent disruption has been caused by a number of differing events.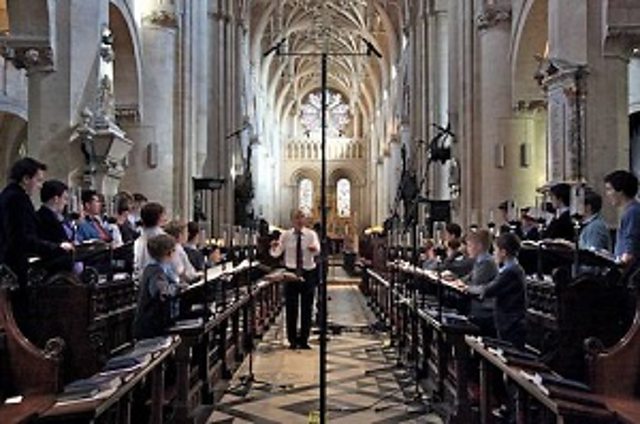 A Choral Evensong rehearsal at Christ Church, Oxford
The broadcast from St John's College, Cambridge (2nd May) suffered, like this week's transmission, from a mains electrical failure, on that occasion caused by a fire in an electricity sub-station. Both at St John's and at New College the building services, including the organ blower, lighting and other equipment in the chapels, were disabled, such that not only was our broadcast affected but the worship itself could not continue for a time. At New College it may have been a thundery rainstorm that caused the problem; rainwater ingress may have caused a power breaker to trip - as modern systems are meant to do to protect human life. Across BBC Radio, Outside Broadcasts are delivered utilising local mains as has been the practice for many years. Generators are utilised only where there is an absence of stable electrical mains; for example at outdoor events. Even the quietest generators chugging away in a cathedral close or college quadrangle as a back-up would be intrusive.
The other two programmes affected recently, from Chichester Cathedral (25 April) and Wells Cathedral (23rd May) suffered from differing technical problems in the broadcast transmission chain. We are following these up and looking at ways to avoid anything else happening in the future.
Like so many listeners, the producers of Choral Evensong are passionate about this wonderful jewel in the BBC crown. We realise what a privilege it is to work on a programme cherished by so many, and that is a highlight of so many people's weeks. Our engineers too, love the programme, and are always devastated by any technical flaw.
It was perhaps some consolation to hear a repeat of a fine service from Manchester Cathedral first broadcast in 2004 last Wednesday, and listeners can hear the New College broadcast which we were able to record later, this Sunday, 3 June, at 4 o'clock.