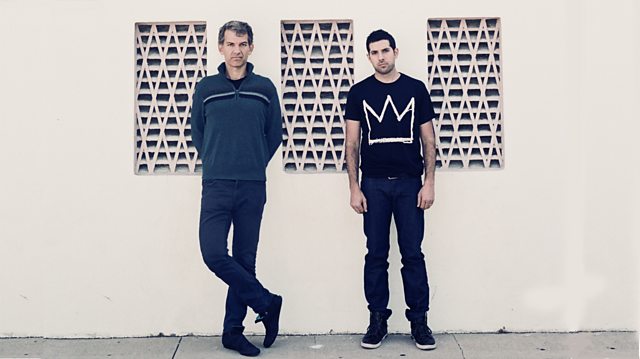 Around 20 minutes into tonight's featured concert a shout of "play some piano" came from the audience. Strange, you might think, given
Brad Mehldau's
name is synonymous with the instrument. But the heckler can't have read the billing; this was a
Mehliana
gig. Mehldau is best known as one of the most influential pianists of the past 20 years, responsible for opening a generation's ears to new possibilities in the art of the piano trio. But this new project takes him in a new direction, armed with a battery of retro synths and the precision beat-machine otherwise know as
Mark Guiliana
at the drum kit. Together under the Mehliana amalgam, their recent performance at the London Jazz Festival caused one of the biggest stirs of the season – and you can hear just why on this week's
Jazz on 3
. Cascading Fender Rhodes lines hovered over space-age synth washes and the squelchy bass lines of the Moog 'Little Phatty', while Mark Guiliana's powerhouse rhythms drove the set with face-scrunching force. The drummer's penchant for electronic music and sampled sounds has significantly influenced his technique – his grooves are complex and impressively tight. Some fans of Mehldau's more dainty piano work were left bewildered with the rumbling sounds at London's Barbican Hall, for me it was a gig that kept me on the edge of my seat throughout – and I'd love to hear if you agree.
Also in the programme this week, we've an exciting exclusive from UK-based trio  Phronesis. During the London Jazz Festival they performed at my event Jazz in the Round and recorded the gig for their second live album, to be released next April. They've given us a sneak peak of the record and at the start of the show we'll be playing 'Behind Bars', a new track composed by bassist and bandleader Jasper Høiby. 
Join me on Monday 2 December at 11pm, or listen online for seven days after the broadcast.
Jez
If you have comments about the show, or requests for music you'd like to hear, do get in touch at jazzon3@bbc.co.uk or on Twitter @BBCJazzon3