"We pictured it as just an extension of our sound - it's a sort of bionic arm of Troyka."
The words of Hammond organist extraordinaire Kit Downes, describing Troyk-estra which - as the name succinctly suggests - is a kind of a big band future species of the British prog-jazz trio Troyka.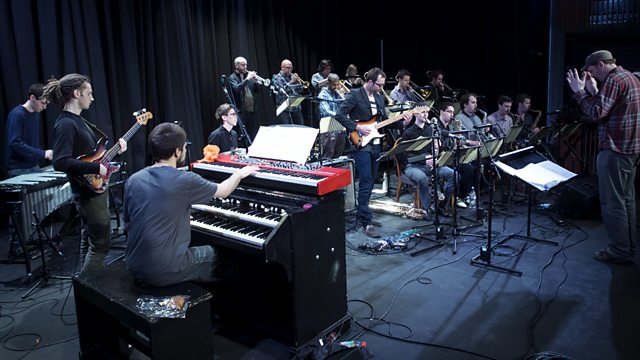 When Joshua Blackmore, Chris Montague and Kit formed Troyka a few years ago the time-honored organ trio format went very Technicolour. And if you thought that the rainbow of sounds they produced always suggested a bigger band, then that became a reality when Troyka super-sized up to become Troykestra for this year's Cheltenham Jazz Festival. It's a great set, full of the dreamy, the rocking, the pulsating and the downright freaky-deaky, with familiar tunes expanded and re-arranged in a truly organic way. This is music that grooves out but also has moments of real tenderness, and here's how they opened the show:
Troyk-estra - Rarebit [03.06.13] by BBCJazzon3
If special things happen when bands get bigger then that can also be true when musicians from different cities come together. It certainly was for Birmingham-based pianist Steve Tromans. Earlier this year he took himself off to Chicago as part of an exchange between these two iconic urban centres in England and America; a kind of jazz trail from the midlands to the mid west! Tromans formed a transatlantic octet of musicians, four from each city, and you can hear the exciting results at the end of this week's show as the eight improvisers interpret
specially-produced graphically-notated pieces from Steve. Needless to say, the parts provide much food for thought, or rather images as a source of sound.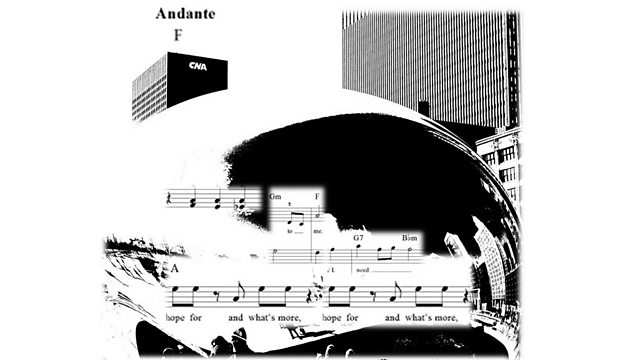 Brainfood by Steve Tromans (composer)
Join me on Monday evening from 11pm or listen online for seven days after the broadcast,

Kevin
If you have comments about the show, or requests for music you'd like to hear, do get in touch at
jazzon3@bbc.co.uk
or on Twitter at 
@BBCJazzon3
.