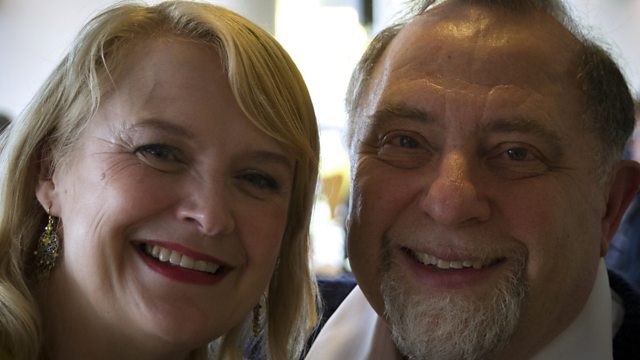 Sarah meets the one and only Herbie Goldberg at London's Southbank Centre
It feels strange being back in the yellow studio after a week spent in the pop up studio at South Bank Centre – quiet, and a bit enclosed. I'm missing having the listeners around me. I bet Rob feels the same. The bit I enjoyed most was doing the brainteaser - if the listeners knew the answer they would laugh out loud; if they were stuck, I'd hear groans and sighs. Brainteaser legend Herbie Goldberg was there - I was thrilled to meet this fount of musical knowledge (and a very modest person, too!)*
Meeting Uta...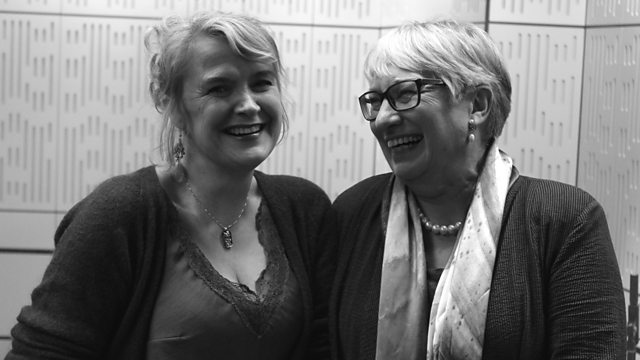 Psychologist Uta Frith enjoys a joke with Sarah
A new week has started now and I have a new guest - Uta Frith, the developmental psychologist. We actually met up a few weeks ago, and the first thing Uta did was command me to eat. I'd just been on air for three hours, and with her empathetic skills, she detected that I was running low on fuel! She sat patiently while I ate a sandwich. This is typical of her compassion and awareness of the feelings of others. She has done so much great work to raise awareness of autism and dyslexia and it was a privilege to talk to her - hope our interviews are as enjoyable to listen to as they were to record! And if you missed the fascinating documentary on autism that Uta featured in last night (Horizon: Living with Autism, BBC2, 9pm 1st April), remember you can still watch it on iPlayer.
* yes, he got the answer to the Only Connect challenge right: "chickens".